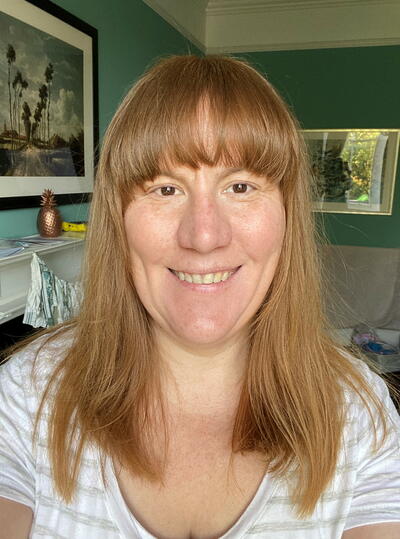 My name is Kristen.

I learned to sew young (from my Grandma) but then left it and didn't sew at all for ages! More recently, I've become obsessed with quilting and especially quilting with scrap fabric. My style of scrap quilting is a bit more color-coordinated than what I tend to see on Pinterest when I type in 'scrap quilt'. Don't get me wrong I like a bit of mixing and matching from time to time, but my attraction to scrap fabric quilting is more about getting creative with what I have rather than a desire to go crazy with lots of colors and prints! I also like a somewhat 'scrappy' can-do attitude to my sewing and quilting too.  You won't find me giving you any 'quilting rules' to follow. Instead, I'll be encouraging you to try new techniques, get creative and make your projects your own. I like to call myself a 'confident beginner' – as in confident enough to try new things and beginner enough to still be amazed at the results you can achieve with just some fabric scraps and a sewing machine! I hope I can help you feel the same!

I post a new YouTube video on my channel every Monday and you'll often find me on TikTok & Instagram as well.

Hope to see you there!
Table of Contents
Follow Scrap Fabric Love
Kristen's Patterns on FaveQuilts
Your Recently Viewed Projects