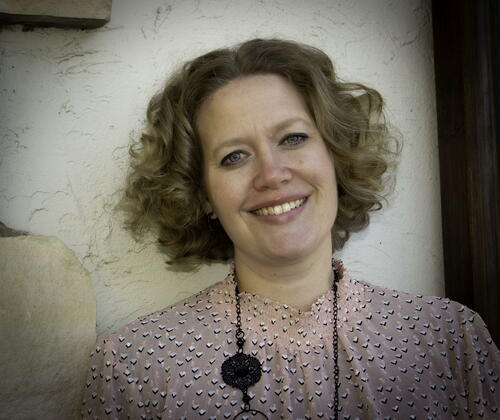 I was born and raised in Salt Lake City, Utah. I moved to Cedar City, Utah for college and met the love of my life. We were married and started the crazy journey that is Medical School. The next 10 years, we moved several times, including back and forth across the country twice. Along the way, we had 5 beautiful children. We just bought a house in Cedar City, Utah and love being home and never plan to move again! I love being a wife, mother, and homemaker! And on a quirky note, I love using exclamation points, smiley faces, and the phrase, "Yippee Skippee!!!"

Before moving across the country that first time I asked my mother to teach me to quilt. I figured I was about to have some lonely evenings on my hand and needed some hobbies. I began slowly and enjoyed being able to create adorable baby blankets for friends. I created Happy Quilting in July of 2010 after my husband got on my case for hijacking our family blog. I can't believe how quickly it has grown!

I have loved the opportunity Happy Quilting has given me to expand my skills and share them with others! I have loved making so many friends in this virtual quilting community! I have loved dreaming up more plans and hopes for Happy Quilting! I am so excited and can't wait to see how Happy Quilting will continue to grow!
Quilting Patterns & Projects on FaveQuilts
Your Recently Viewed Projects