A Brief History of Quilting in America
Learn how the history of American quilting has changed over the centuries!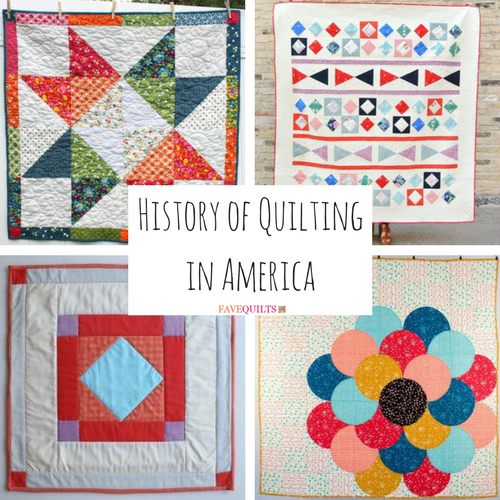 Do you love learning about history? Are you excited to know more about your favorite craft? If so, be sure to read this article from FaveQuilts on the history of quilting in America. In this article, we trace how quilting traditions have emerged and changed overtime due to economic, social, and political circumstances from eras of the past.

Here, you can learn about a brief history of American quilting and how the most beloved traditional quilt patterns came about in four major sections that outline distinct historical periods: Early American and Colonial Quilts, Civil War Quilts, Twentieth Century Quilting, and Modern American Quilting.

Within each section we were sure to include vintage quilt patterns inspired by the designs from each distinct time period. Plus, at the end we have included a selection of informative bonus resources for those of you who are excited to learn even more!
What is your favorite traditional quilt pattern? Let us know in the comments below!
Your Recently Viewed Projects