National Quilting Month 2022
Join us in celebrating quilting all month long!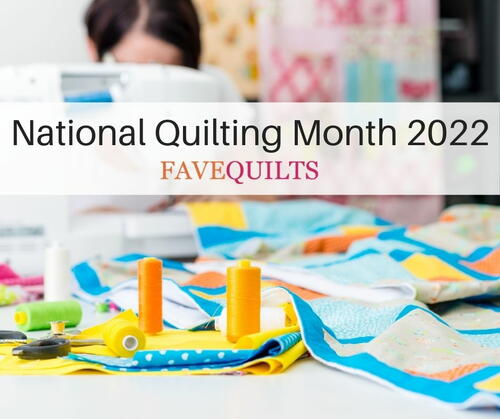 March is National Quilting Month! Like the avid quilters we are, we have been not-so-patiently counting down the days for this month to arrive. Now that March is finally here, we have a number of exciting things to share with you!

This month we have a brand new set of exclusive patterns and giveaways to offer you. Plus, you can sign up to receive new releases of our latest weekly newsletter, Quick & Easy Quilt Club! 

All month long you will have the chance to enter to win exciting prizes from your favorite brands, make new and exclusive patterns from our favorites designers, and recieve special releases of our newsletter! Not only is this month-long celebration a great way for you to discover new patterns and potentially win big, but it's also a great time for you to join our quilting community, Quick & Easy Quilt Club. Join us with easy quilting patterns to make every week, plus our latest and greatest projects.

Whether you're a long-time quilter or new to the game, this month-long celebration is a wonderful way to dive headfirst into quilting.
Join the Quick & Easy Quilt Club!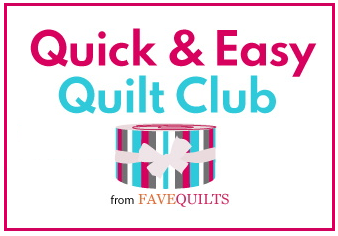 Exclusive Patterns for National Quilting Month
Celebrating National Quilting Month wouldn't be the same without a few exclusive patterns from our favorite designers! 

1) Friendship Wreath Baby Quilt Pattern - an EXCLUSIVE pattern from Bonnie Osness!

Made using an update on the classic friendship star block, this simple quilting pattern is a great way to work on your half square triangle skills. This design can be personalized to feature any color palette, making it an easy-to-adapt pattern for any baby room.

Find all of Bonnie's new quilting projects at her blog, when you follow her on Instagram or shop her Etsy!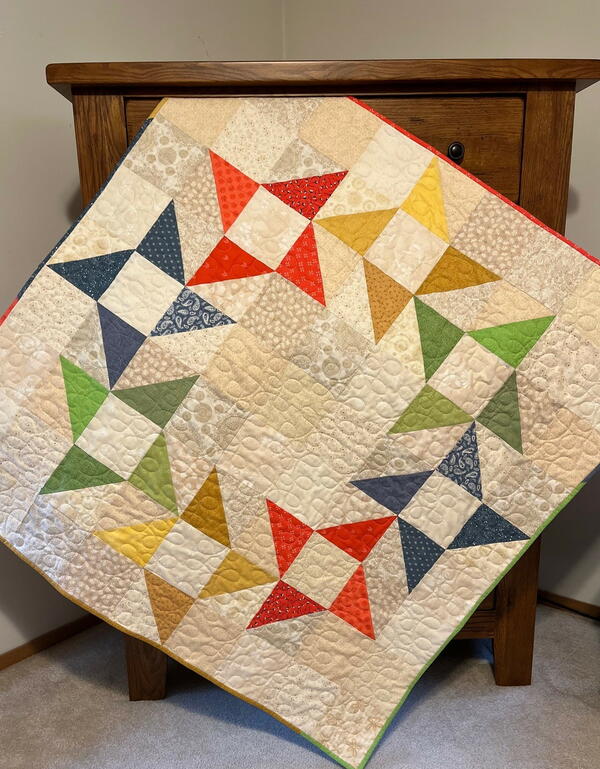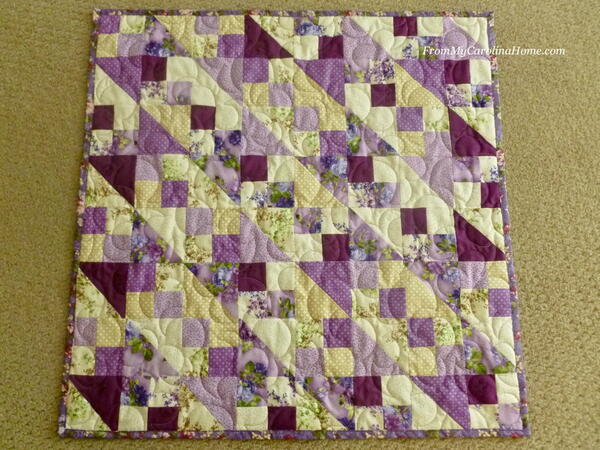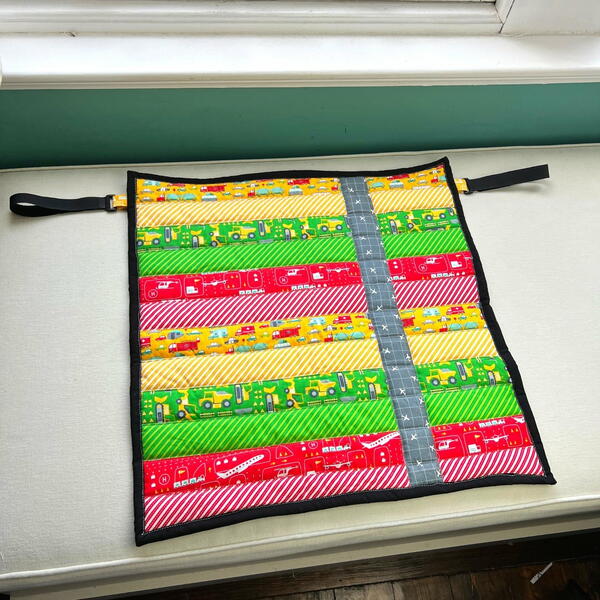 4) Snowfall Lasagna Quilt Pattern  - an EXCLUSIVE pattern by Carolina Moore!

This quick & easy Snowfall Lasagna Quilt Pattern comes with a printer-friendly PDF pattern that you can use as a handy guide. Lasagna quilts are made out of "noodles" of scraps or jelly strips allowing you to put a real dent in your fabric stash! Adding in a real quilter favorite, snowball blocks, turns this ordinary lasagna quilt into a unique snowfall throw to decorate your home. 

Find all of  Carolina's new quilting projects over at her blog, Always Expect Moore or when you follow her on YouTube, Instagram & Facebook!

Don't forget to subscribe to Carolina's fan favorite YouTube channel to get all of her latest videos!
National Quilting Month Giveaways and Sponsors
Who doesn't love free stuff? This month you can enter to win some pretty stellar prizes from our company sponsors, We Like Sewing Magazine, Quilter's Dream Batting, and Havel's Sewing. Take a look at the details below and enter to win all month long!

**Giveaways will go live on March 1st and end March 31st**

We Like Sewing Subscription Giveaway - Enter for a chance to win one (1) Year-Long subscription to the all-access We Like Sewing Gold Club! 

From the company: "Create gorgeous handmade items and improve your sewing and quilting skills with We Like Sewing. With designer sewing patterns for home décor, bags, wearables, quilts, and so much more, your sewing machine will be busy as you stitch these tech-edited designs for your loved ones."

CLICK HERE TO WIN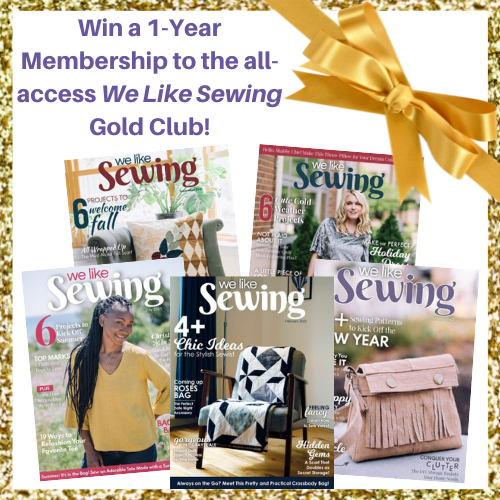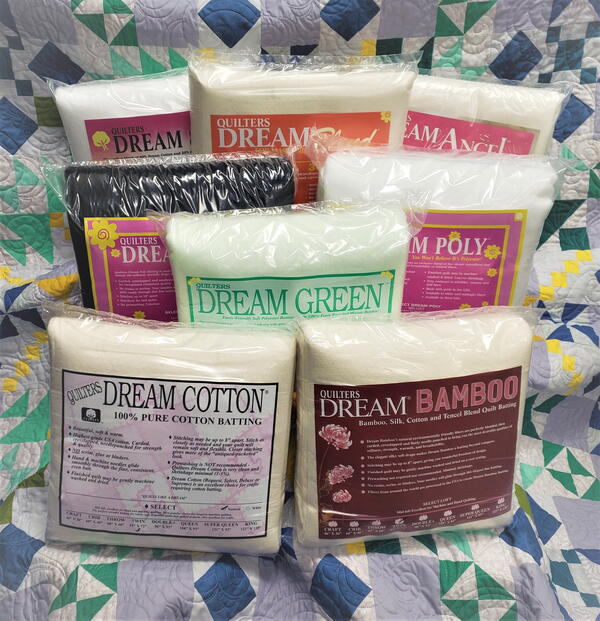 Havel's Sewing Fabric & Quilt Ruler Cutter Giveaway - Enter for a chance to win a Fabric and Quilt Ruler Cutter (27 1/2" long, 6" wide) from Havel's Sewing!

From the Company: "Our New Fabric and Quilt Ruler Cutter is 27 1/2" in length and is perfect for cutting an entire width of fabric bolt with precise lines every time. The attached ruler is 6" in width and has a no-slip grip strip for better control. The 45mm blade will lock in place for safety and is easy to change."

CLICK HERE TO WIN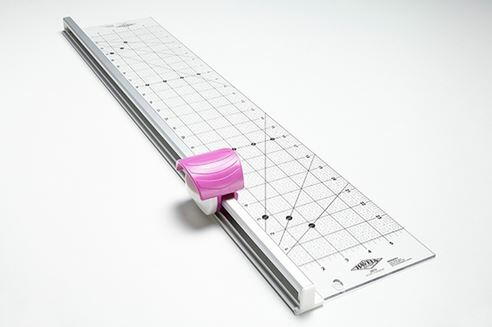 National Quilting Day - March 19, 2022
The National Quilting Association established National Quilting Day in the early 1990s. Since its creation, this day has grown into a worldwide celebration for quilters, quilt-lovers and fabric hoarders alike. National Quilting Day is celebrated on the third Saturday of March each year. This year National Quilting Day will fall on March 19th. 

Quilting traditions have been around for centuries and can be found in almost every culture throughout the world. Learn how the history of American quilting has changed over the centuries on our page, A Brief History of Quilting in America.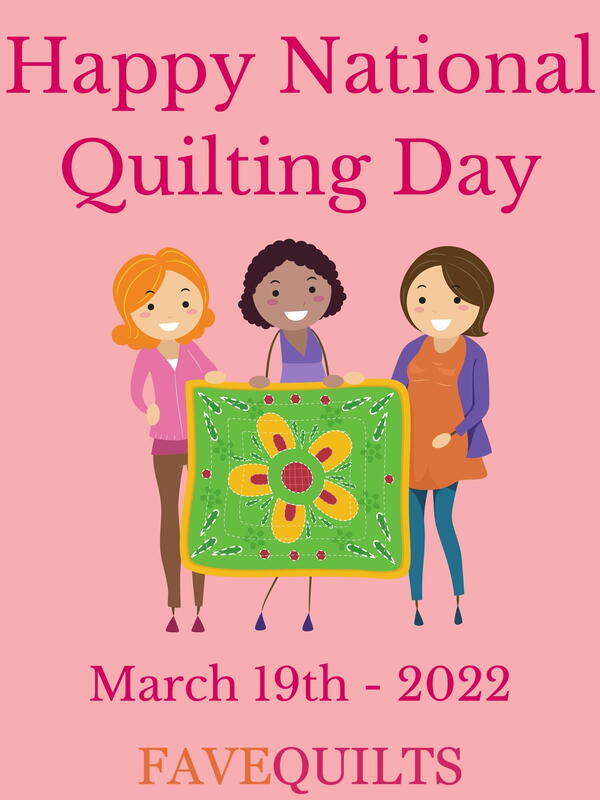 Your Recently Viewed Projects