Carole Carter, From My Carolina Home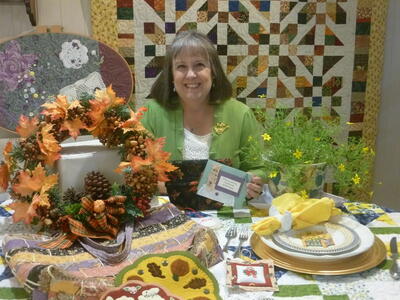 Carole Carter is a quilter, crafter, sewing enthusiast, wool worker, stamper, gardener, hiker, reader, photographer, and cook. She has written articles for various sewing, quilting and book newsletters for years, taught sewing classes, held leadership positions in sewing and quilting clubs (and one car club), written articles for book blogs, and finally decided to write for her own blog.

Sewing and quilting has been her therapy, a break from the stress and pressure of work.  She currently owns 10 sewing machines, some of them antiques. 

Carole's blog is full of tutorials and articles for anyone interested in Quilting, cooking, reading books, gardening, crafting, sewing, photography and more!
Table of Contents
Your Recently Viewed Projects