How to Plan a Quilt Project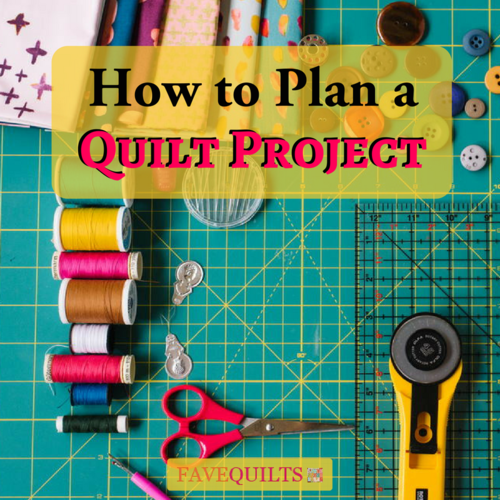 Are you ready to take the plunge into making your first quilt? Before you start snipping and stitching, ask yourself, "Do I really know how to make a quilt?" It seems simple enough: you cut out the squares, piece them together, add some batting and backing, run some stitching over the whole thing and call it a day, right?

Those are the basics of quilting, but there are many more details and techniques involved in learning how to make a quilt.

This series of tutorials will provide you with tips and instructions to guide you as you figure out how to put together a quilt for the very first time. This page overviews planning and purchasing materials and basic supplies for quilting. Read this section before you step foot in a fabric store.
 
Make Your First Project Small
Quilting supplies and fabric, although reasonably priced, can quickly add up. To avoid sticker shock from buying both basic supplies and project materials all at once, make the first project small.

If you're anything like me, your first quilt will turn out looking like a second grader made it, so you don't want to waste money on something large and elaborate.
Make Sure You Have Basic Supplies for Quilting
In order to make a quilt, you will need at least a needle and thread, scissors, a ruler, and pins. Realistically, you'll also want a working sewing machine, an iron and ironing board, a rotary cutter, a self-healing mat, and a quilting ruler.

Rotary Cutter: A rotary cutter is a circular blade attached to a handle. This tool allows you to lay a ruler down on your fabric and cut along the edge of the ruler so that your fabric edges are perfectly even (or at least they're supposed to be; more on using a rotary cutter properly later).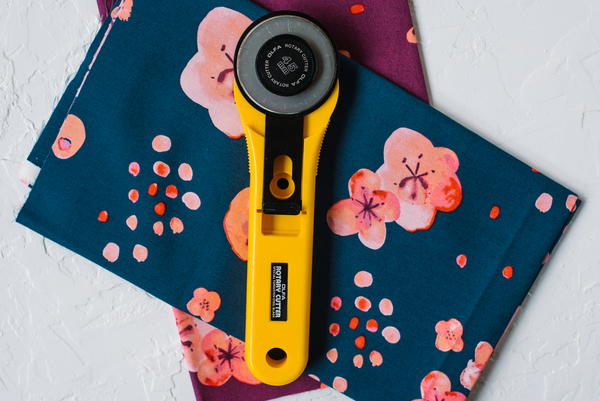 Self-Healing Mat: A self-healing mat (shown above) is the rubbery mat you place under your fabrics before cutting them with a rotary cutter. These mats usually have grids printed on them to make measuring and squaring more convenient. Self-healing mats prevent rotary cutters from damaging countertops, tables, and other surfaces you might use to cut your fabrics.
 
Quilting Ruler: A quilting ruler is a wide, transparent ruler with a grid printed on it that allows you to measure in two directions at once. It will also allow you to create perfect right angles.A quilting ruler is better than a regular ruler because you can lay it on top of a piece of fabric and line it up with the correct gridlines on both sides. Quilting rulers often include diagonal marks as well, which makes them especially useful for cutting triangles.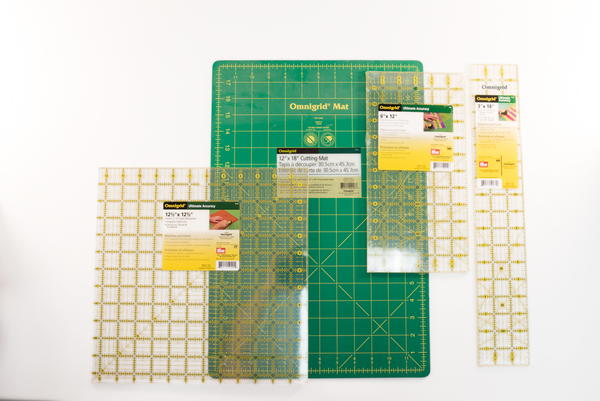 Notions and Other Supplies: Other supplies you might like to have on hand include a pincushion, spare bobbins, large curved safety pins for basting, and a seam ripper.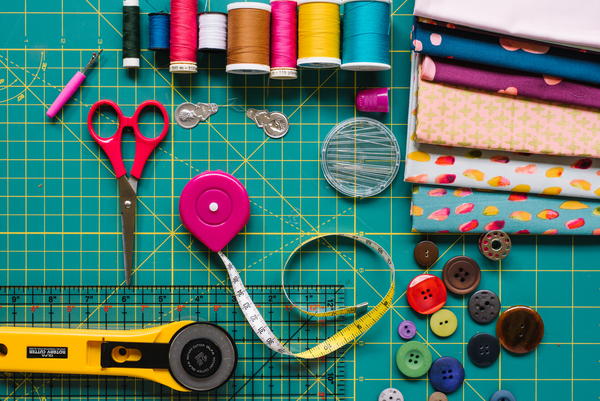 What do you need to plan a quilt project?
Let us know in the comments below!
Your Recently Viewed Projects