9 Center Panel Quilt Patterns
These stunning quilt patterns feature a centered panel to make them more visually memorable!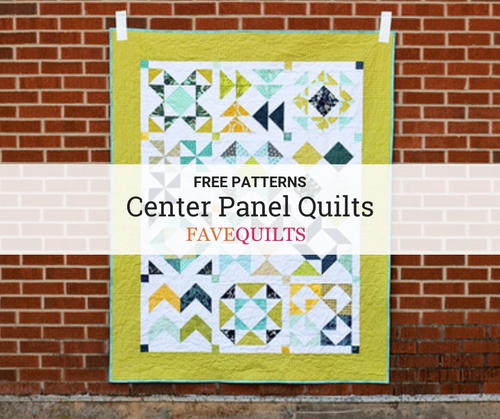 Center panel quilt patterns are sort of the people pleasers of quilts. In terms of overall design, these are maybe some of the more visually stunning quilts out there, and they really let you as a quilter and designer get creative with your vision for your quilts.

While the name itself is pretty self explanatory, the effect of a center panel on a quilt might not be immediately obvious. The border around a design in the middle -- be it a fussy cut or simply a more intricate quilted design -- accents the design and amplifies the impact of that design on the overall aesthetic of the quilt.
Your Recently Viewed Projects