Heather Fabric Collection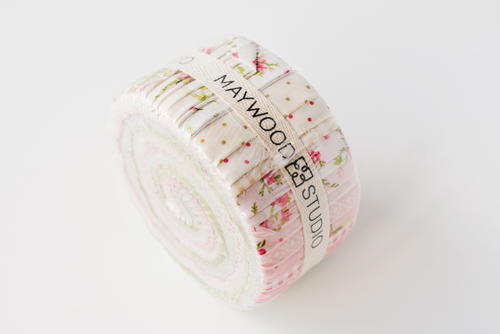 Heather Fabric Collection
www.shabbyfabrics.com
Reviewed by zzz Christine zzz Weiher, Editor, FaveQuilts.com

Quilting and sewing with some of the most beautiful fabrics has never been easier than it is right now with the Heather Collection by Jennifer Bosworth. At times it can be difficult choosing which fabrics you want to use for your next project, but we're making it easy for you by telling you to use this one.


The Heather Jelly Roll comes in 40 strips at 2.5 inches wide, which is perfect for all your sewing and quilting needs. It's made of 100% cotton, so you know it'll be soft and durable. With each fabric in the collection you'll quickly fall in love seeing all the beautiful florals and different prints. 


In this collection are light, pale colors like grey, green, blush rose and cream; all of which create the perfect color combination. Among the floral designs there is also polka dots and plaid. Having fun patterns like this allow you to mix and match; you can make a project with all the polka dots, or sew something up with all the florals or you can combine all the patterns for something magnificent. 


Heather fabric is great for making a quilt, sewing up an everyday tote or creating a decorative tablecloth to show off to your dinner guests. The light colors and designs remind me of rustic farmland or picnicking in the park; it reminds me of an apron my Grandma used to wear, bringing back some great memories. This collection is a must-have for every sewer and quilter.

Your Recently Viewed Projects