26 Free Applique Quilt Patterns
Have you always wanted to try applique? Then look no further!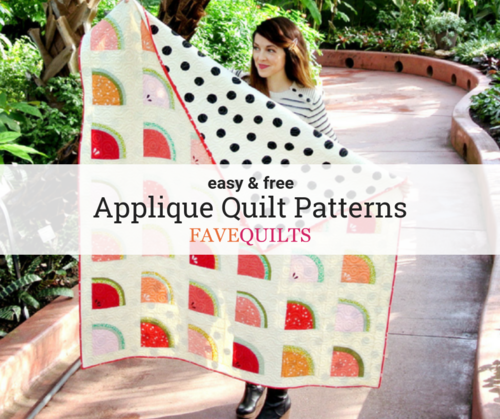 These free applique quilt patterns are wonderful projects to work on when you are looking for something that will truly make a statement. The care and precision that goes into an applique quilt pattern will be sure to impress your family and friends. Whether you are learning how to applique accents onto a pattern or using free applique quilt patterns to make a full quilt, you are going to absolutely love these designs.

Applique quilting patterns can be relatively simple, too. Thanks to our collection, you can easily print out the free applique pattern of your choosing and use it to starting cutting out your shapes right away. Add a personalized touch to your quilt pattern with the free applique quilt patterns we have to share below!

Learning how to applique is paramount to learning how to quilt gorgeous designs. Knowing how to applique an adorable design onto your free quilting patterns is a great way to add a personal touch. Using free applique designs to add a flower, cute woodland friend, or a geometric design to an already stunning quilt pattern, free quilt block patterns, or even non-quilting projects is a true art and there are many ways to learn how to applique. This collection of free applique designs focuses on the actual applique rather than free applique quilt patterns. Each and every how to applique technique comes with a how-to quilting video to make the learning process that much easier! Trying out one of these smaller and sweet projects is a great way to learn how to applique before trying much larger and more intensive applique quilt patterns.

Plus, this collection of how to applique tutorials and free applique designs is organized to best suit the new applique enthusiast or quilters looking to learn how to applique in a new way. Have you ever tried to reverse applique? If not, try it out. We have raw edge, freezer paper, hand applique, and fusible free applique designs too! No matter what kind of project you want to learn how to applique, you are sure to find the how to applique info and instructions you are going to need!

For more great projects like this, subscribe to our free email newsletter!
When is the last time you used applique techniques on a quilt or other project? Let us know below in the comments!
Your Recently Viewed Projects