9 Reverse Applique Patterns
What is reverse applique? Learn all about it and find some free applique patterns to try.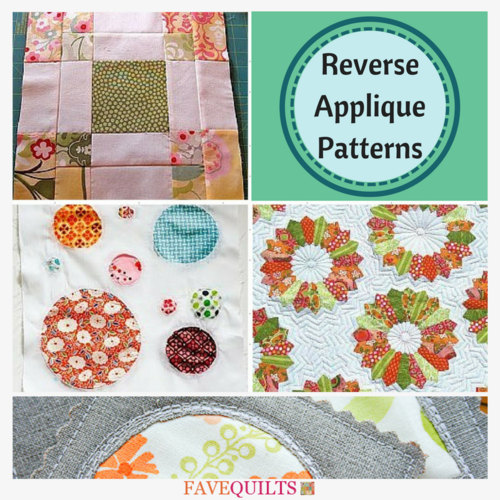 Learning how to applique is a cornerstone of learning how to quilt. If you want to have the skills to create all of the best quilting patterns out there, you better bet that you are going to come across an applique quilt pattern sooner or later. Reverse applique is one of the most unique and exciting ways to learn how to applique.

It refers to putting the applique fabric behind the remainder of the quilt, allowing your reverse applique design to peak through. This fun addition to your easy quilting patterns can turn a boring quilt pattern into one with just enough flair to make it a fabulous piece. If you are looking for reverse applique patterns, you have come to the right place.

This small but mighty collection of 9 Reverse Applique Patterns not only provides you with some gorgeous ways to reverse applique but tells you how to reverse applique, as well. This makes it even easier to use reverse applique patterns any way you would like. Look down below for reverse applique designs and more!
Tell us about your biggest applique disaster!
Your Recently Viewed Projects