20+ English Paper Piecing Patterns and Tutorials
These English paper piecing projects are easy to follow because there are tutorials and clear instructions.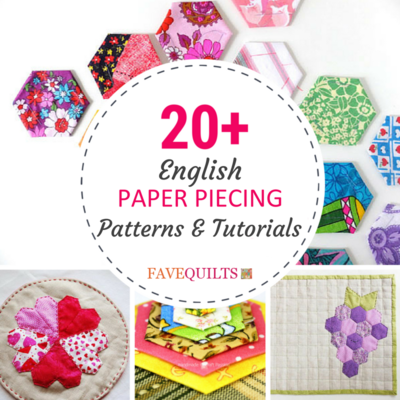 Though some styles of quilting can be more complex than others, the time and love you put into your masterpiece makes the finished product all the more rewarding.

With these 20+ English Paper Piecing Patterns and Tutorials, everyone from beginners to veterans can try their hand at these lovely and intricate paper piecing projects.

Of course, this type of quilting takes a degree of accuracy and a good eye for style, but that doesn't mean young quilters can't master it with a little bit of practice.

Thanks to their stunning finished look, these traditional types of quilts are still living on and going strong among quilters.

With their precise, sharp points and intricate designs these projects are not for the faint of heart; however, quilters of any experience level can learn how to do English paper piecing with the help of this list of informative tutorials.
 
Table of Contents
What is English Paper Piecing?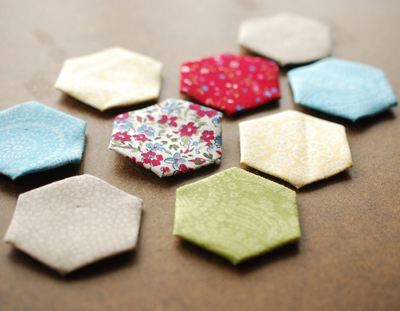 Before we get to the tutorials and patterns, let's go over what exactly paper piecing is. ​English paper piecing is a type of quilting technique where a design is printed on a piece of paper and used as a guide.

Quilters can purchase these prints, or create them on their home computer. Though a variety of different shapes can be used when creating an English paper piecing quilt pattern or paper pieced quilt blocks, hexagons are the most common.

To create a tight, clean look, quilters usually wrap pieces of fabric around the octagon cut-out shapes so they can accurately trip their fabric with straight edges and corners. The beauty of English paper piecing quilt patterns is that quilters can use a variety of different fabrics, allowing them to save some cash by using scraps from around the house instead of purchasing additional fabric.

Once finished, the eclectic collection of hexagons creates a beautiful, impressive, and eye-catching design.
English Paper Piecing Tutorial Projects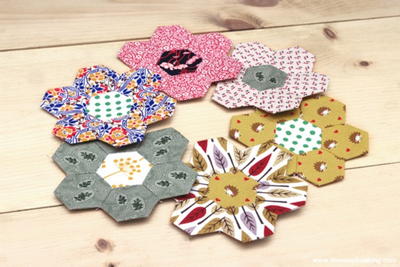 These English paper piecing projects have easy-to-understand tutorials, which means they are perfect for beginners. For quilters just beginning to explore the paper piecing style, we've got plenty of how-to quilting guides that break down English paper piecing.

It's not hard at all to learn how to quilt in new styles when you've got the right tools, and below are some of these easy-to-follow tutorials, so you can master this age-old craft with no trouble at all. You can make the cutest hexagonal shapes, like these floral Hexies, which are taught in a two-part tutorial (see English Paper Piecing Hexies Part 1 and 2 below).
 
English Paper Piecing Patterns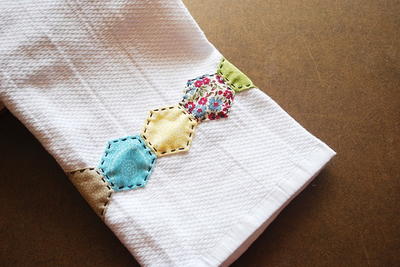 Now that you've seen some tutorials, let's move onto some slightly more complex patterns. Don't fret, though, as these are still easy. They are also simple designs that you will love, like this adorable Strip of Hexies Dish Towel.

It's hard not to fall in love with the intricacy and history behind these types of quilts. Though English paper piecing seems complex, there is a slew of beginner quilting patterns out there for those who are still breaking their teeth but are dying to give these types of quilts and designs a try. Take a look at our favorite projects below.
 
Have you ever done English paper piecing?
Tell us your thoughts about it below!
Your Recently Viewed Projects