20 Free Motion Quilting Patterns
Get creative with this fun ideas and patterns for free motion quilting!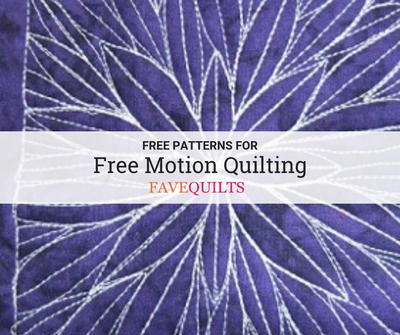 Free motion quilting is a super creative technique because you can move your quilt in any direction to create different stitch patterns. This collection includes general patterns that you can stitch onto any quilt all year-round, as well as specific patterns that are perfect for Halloween quilts or Christmas quilts and table runners.

The variety of ways that you can add free motion patterns to your quilts is endless! Is your quilt looking a little bare around the edges? Add a festive border. Does your sampler quilt have an empty block? Create a block of free motion leaves or snowflakes to complete your design. Need inspiration for a whole cloth quilt? Stitch an all-over motif onto your quilt. Creating free motion designs will soon become your favorite holiday pastime.
Table of Contents
Free Motion Quilting Patterns
Your Recently Viewed Projects