13+ Must-Have Quilting Tools
Find out what are the best quilting supplies to have, particularly the needed quilting tools for beginners.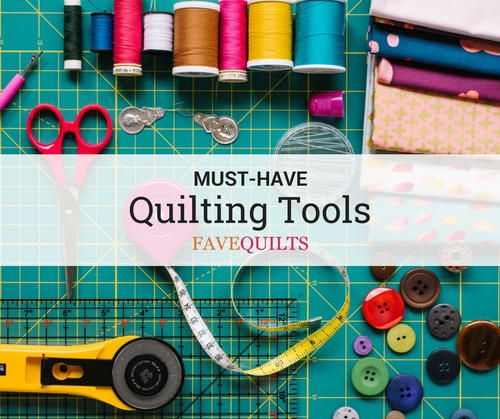 When you walk down the quilting aisle of the craft store, it is easy to get overwhelmed with the number of supplies and quilting gadgets available. However, when it comes to essential hand quilting tools, the list is shorter and more specific.

As you become more advanced with your quilting skills, you may find that more tools make specific projects or processes easier and streamlined, but the 13+ Must-Have Quilting Tools listed below are all you need for most quilting projects.

Supplies such as scissors and needles, along with specifics about which types you may need and suggestions from professional quilters. Both materials needed for hand quilting and machine quilting basics for beginners are included here. Besides the must-haves, we are also mentioning some other quilting tools that may come in handy.

If you're a beginner, this page will be incredibly valuable for you but it's also helpful for anyone who would like a refresher on the tools available. Bookmark or pin it and search for what you want when you need it.

PLUS! Check out the video tutorial right below to learn how to design a quilt. It's easier than you may think to create your own quilt pattern.
It is difficult to quilt without these tools, supplies, and materials. No matter which quilter you ask, these are their sewing room must-haves.

When asked for any tips to give beginner quilters when looking for tools to purchase and use, Christa Watson from Christa Quilts says, "My number one tip for beginners when shopping for new tools is try to see a demo of the tool if you can. A great way to see a lot of demonstrations in a short period of time is by attending a local or national quilt show. Vendors will be in their booths showing you how their tools work. It's a lot of great free education and you can decide whether or not you think it will work for you."

Check out the information, along with tips and tricks for some of the tools listed. Test out tools when you can or ask fellow quilters what brands they prefer before committing. Here is a chart of some of the most common tools you will need. Take a look at the expanded list below with much more information about each.


Must-Have Quilting Tools
☐ Cutting Mats
☐ Fabric
☐ Batting
☐ Iron/Ironing Board
☐ Marking Tools
☐ Measuring Tape
☐ Needles
☐ Pins/Pincushion
☐ Rotary Cutter
☐ Rulers
☐ Scissors
☐ Seam Ripper
☐ Sewing Machine
☐ Thread
1. Cutting Mats
Vital for protecting your tables and other surfaces, cutting mats are surely a must-have when cutting fabric. Cutting mats often include grid lines or rulers, which allow you to combine your mat with a ruler if you don't want to buy a separate ruler.

Cutting mats are available in several different textures, including the self-healing variety. Self-healing mats absorb cuts better than regular mats, letting you cut over and over without the previous cuts affecting the new cuts.

Learn how to clean it with How to Clean a Rotary Cutting Mat.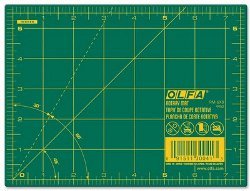 2. Fabric and Batting
You will want to know about the types of fabric you will be needing for each project, so it is important to research before starting. Cotton is the most common fabric that quilters work with, so it's a nice choice to start with.

You will also want to know all about pre-cut options. With The Ultimate Guide to Precut Fabric page, you can figure out just what fabric you will need.

It's also a good idea to keep scrap fabric around for practicing various techniques and testing out new ideas. Scrap fabric is also awesome for scrapbusting projects!

Batting is what you will need to pad your quilts, so you will always want to have that around as well. It comes in rolls, sheets, and sometimes attached to fabric already, saving you a step. It is also available in different thicknesses (such as 1/4" or 1" thick) and properties (such as mildew or heat resistant). Batting is also made using numerous fibers (such as wool or cotton).

Learn all about batting with this resource, Best Quilt Batting: How to Choose the Right Batting.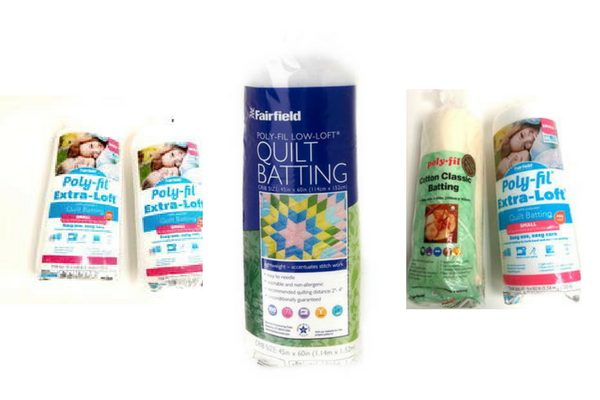 3. Iron and Ironing Board
When you see instructions to "press" your fabric, this means smoothing it over with an iron. Irons help keep your fabric wrinkle-free as well as help press down newly sewn-together pieces of fabric as you go.

An ironing board isn't as necessary but if you don't have a surface that's heat resistant, you will want an ironing board. Sometimes a small ironing board is sufficient but if you are working with large pieces of fabric, a full-size ironing board will be helpful.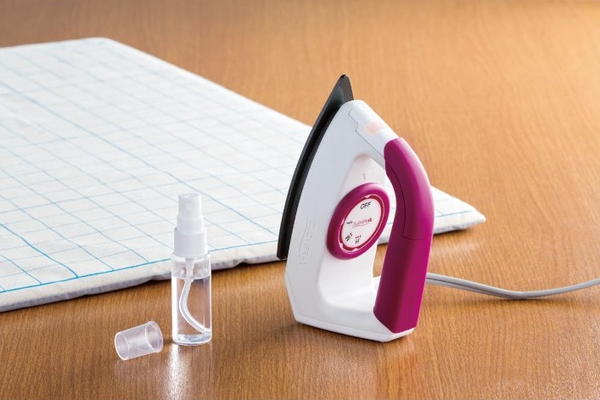 4. Marking Tools
From water-soluble pencils and pens for marking your fabric to cut or sew to markers and pencils for designing quilt designs, marking tools are essential in quilting. When it comes to quilting tools for beginners, marking tools are so important.

You can find pencils/pens/markers that dissolve when wetted with water or washed. Choose what will work best for your project.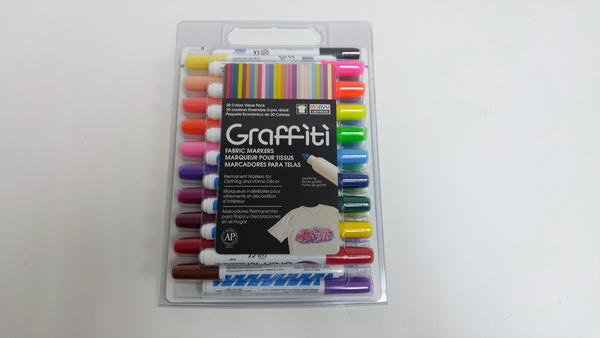 5. Measuring Tape
Rulers are helpful but they are better for big picture measurements and cuts. A measuring tape, especially one made for sewing and quilting, will help you measure quickly and easily.

Make sure to get one that has your main unit of measurement as well as your secondary measurement. Because measuring tapes are useful for finding the correct small increments, it's important that it has as many marks and labels as possible.
6. Needles (Hand/Machine)
Whether you are using your sewing machine or quilting by hand, you will need quilting needles. Both hand and machine needles come in a variety of strengths and sizes, and your quilting project will determine which you need.

Learn all about needles with AllFreeSewing's page on Sewing Needle Types.

Having extras on hand is important as sometimes they will bend or break. Luckily, needles are sold in packages, both with several of the same type and a combination of sizes.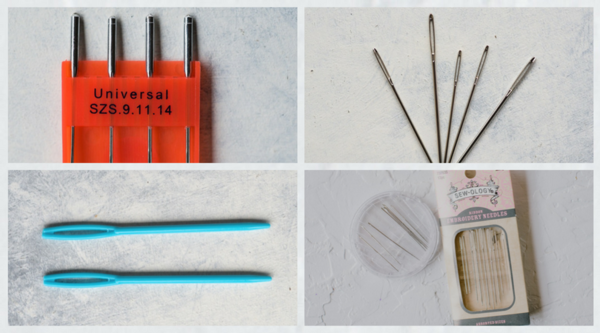 7. Pins and Pincushions
Before sewing, pinning your fabric pieces together will help keep them in place. Quilting pins are long and have colorful glass or plastic balls on the non-pointed ends. There are also pins with other colorful, decorative ends.

You can use any sort of straight pin but using those with colorful ends will help you keep track of them. It is amazing how easily you can lose a silver pin in a piece of fabric. Curved pins or safety pins are also available and can be used when the project requires.

Since pins and needles are easy to lose, keeping them stuck in a pincushion is a helpful idea, especially when you need one fast and have only one hand to retrieve it!

Learn how to make your own pincushion with our DIY Quilted Pincushion Tutorial.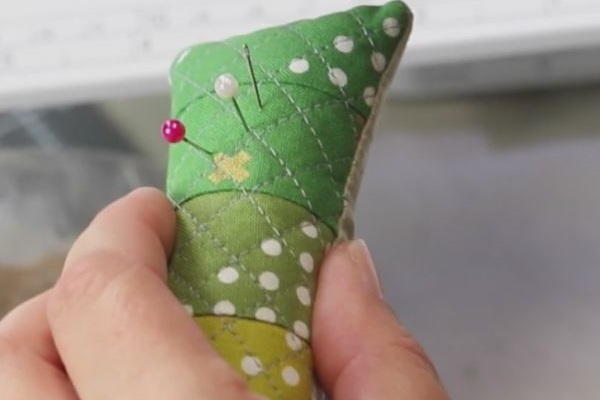 8. Rotary Cutter
An alternative to scissors, rotary cutters are handled blades that make cutting fabric go much more quickly. However, some people do prefer fabric shears to rotary cutters.

There are several different brands, sizes, and types of rotary cutters, which is why you will want to study the benefits of each. Check out our video on How to Use a Rotary Cutter to learn the basics of using this tool.

Before using a rotary cutter, it is also vital to know how to safely use a rotary cutter. The blade is sharp and many quilters have cut themselves or miscut their fabric by not following the correct procedure.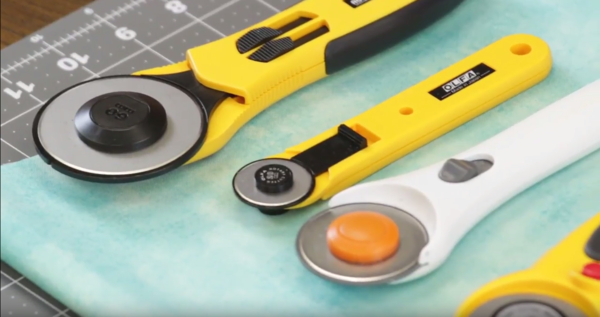 9. Quilt Rulers
As mentioned in the cutting mat section, you may have a ruler built into your mat. However, most quilters prefer to have a separate or second ruler to ensure each cut is perfect.

Quilting rulers are definitely one of the best quilting gadgets available as they are designed specifically with fabric in mind. The measurements are more exact and there are even different shapes for quilting rulers, like triangles, hexagons, and other useful figures.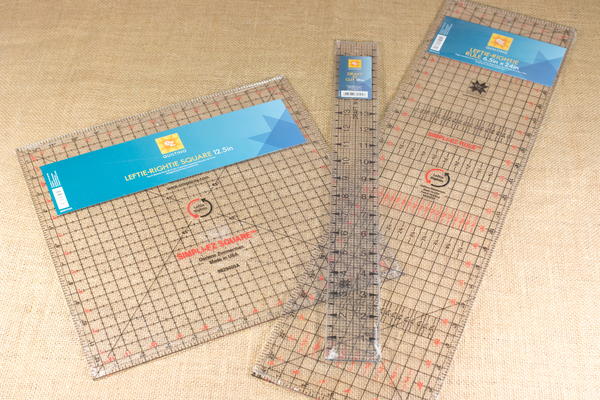 10. Scissors
Scissors are needed for snipping fabric pieces and thread. Fabric shears are preferred for cutting fabric for quilting. Like most quilting supplies, scissors made for quilting and sewing come in many different sizes along with additional elements you may want, like comfort grip.

Scissors made for cutting fabric are super sharp so that you won't have any problems cutting through cleanly the first time. Another type of fabric scissors ar pinking shears, which cut with a zigzagged decorative edge.
11. Seam Ripper
Although we would like to avoid mistakes, if you sew, at some point you will need to rip out seams. That's when a seam ripper is needed. Learn all about seam rippers and how to use them with our sister site AllFreeSewing's video tutorial and instructional page, How to Use a Seam Ripper.

There are alternatives to seam rippers, like using knives, scissors, or razors, but most quilters would agree that the seam ripper is one of the best sewing tools available, especially when it comes to removing stitches safely.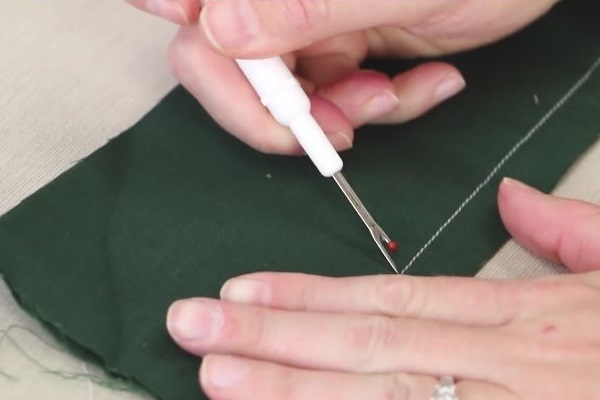 12. Sewing Machine
Sewing machines are essential for quicker, more precision-based quilting. A lot of quilters enjoy hand quilting but when it comes to an entire quilt, the time to hand sew is often not worth it when a sewing machine would cut the time.

There are also many features on modern sewing machines that allow you to add details that would be more difficult to create by hand. Make sure you learn how to use a sewing machine, study your machine specifics, and have down all the basics before getting started.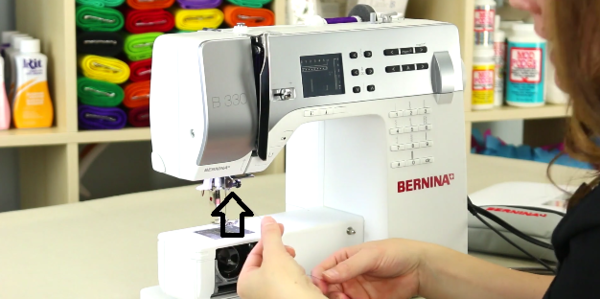 13. Thread
Learn What Thread to Use for Quilting so that you know which kinds to keep in your sewing room. You can buy single spools or packages with lots of colors. Once you start collecting, you will find you often already have thread that will work for any new quilting projects you have in mind.

Cotton is the most common thread type but there are blends, strengths, and decorative features to consider. There are also threads specific to machine quilting and hand quilting, which is a factor to consider when choosing thread.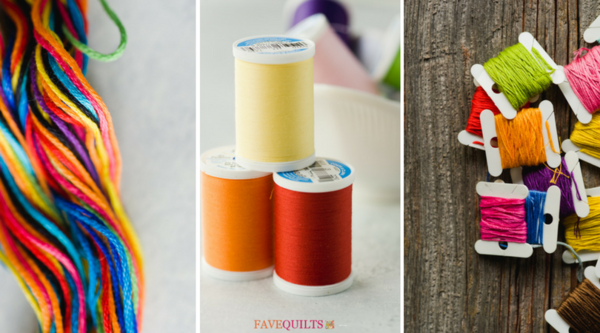 14. Thread Cutter
This is an alternative to scissors but the benefit of this tool is that it not only cuts quickly, but it is especially valuable when cutting threads in chain piecing and fabric units.

It sits on your desk or table, letting you easily move pieces of fabric connected by thread swiftly. It's a favorite quilting tool of Christa from Christa Quilts.
Downloadable Must-Have Quilting Tools Chart
What quilting supplies should we add to this list?
Let us know in the comments!
Your Recently Viewed Projects