Best Quilt Batting: How to Choose the Right Batting
Learn all about the different types of quilt batting and how to pick the best one.
By:
Krista Childers for FaveQuilts.com
What is the best quilt batting for you? Find out here!
Once you have finished your quilt top, it is time to choose your batting. When it comes to quilt batting types, there are a lot of factors to consider. Which is the warmest quilt batting? Which is hi loft batting? Which is low?

With How to Choose the Best Quilt Batting, you will learn all about batting and what batting to use when quilting your next project.

When discussing types of quilt batting, there are different fibers, thicknesses (also known as loft), and other features, such as fusibility, allergens, and price to name a few. Choosing the best batting depends whether you are using a machine or hand quilting as well.

Besides giving an overview of what quilt batting is, we will go over all of the previously mentioned aspects of batting for quilts in the following sections. We also have some quilt batting tips to help you build your quilt. Check out the information below and find the best batting for quilts of all kinds.

Table of Contents
What is Fabric Batting?
Bamboo Quilt Batting
Cotton Quilt Batting
Polyester Quilt Batting
Silk Batting
Wool Quilt Batting
Quilt Batting Labels
Quilt Batting Tips

What is Batting Fabric?
Also known as "wadding" in some parts of the world, quilt batting is the insulated quilt filler that adds bulk and warmth to your layers. The top layer of a quilt is the fabric piecing and designs you have created with fabric. The bottom layer is the backing or binding of the quilt and is also made from thinner fabric. The middle layer is where batting comes in.

The batting is sandwiched between the top and bottom fabric pieces and the whole set is sewn together to create the finished quilt. Depending on how you want your finished quilt to look and feel, you will choose a specific type of batting. For example, if you are creating a quilt for a wall, a thinner batting would be ideal. If you want a warm winter quilt, a higher loft batting would be what you are looking for.

Something you will read about below are the blends of more than one fiber. The reason for blends is that it combines benefits of more than one fiber. You will see that all of the quilt batting types mentioned on this page are used in blends, so it's not uncommon. Think about what you need and what two fibers will help you to achieve that and that will help you choose the best blend available.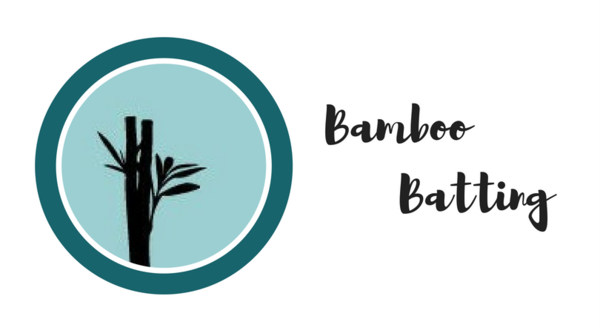 Bamboo Quilt Batting
This is not as common as the other quilt batting types but it is gaining in popularity. It is easy to find a batting that is 100% bamboo but you will often see bamboo batting that is blended with another fiber. Bamboo/cotton, bamboo/silk, bamboo/rayon, and more blends are available, ranging from 50/50 to 30/70 for either fiber used.

Advantages of Bamboo Batting: Bamboo is a renewable fiber as it grows quickly. It is breathable, natural, and soft. It is lightweight and cool. Bamboo is naturally anti-bacterial. Bamboo batting comes in various lofts, meaning that it can be used for any type of quilt and used with a machine or quilted by hand. It is also comparable in price to cotton, which means it's in the mid-range. Bamboo drapes better than cotton because it has slightly more stretch.

Disadvantages of Bamboo Batting: As long as it is 100% bamboo, there aren't many disadvantages. It can shrink slightly in the wash but only about 2-3%.

However, one of the more important disadvantages is that it can sometimes be difficult to be sure that you are buying 100% bamboo instead of rayon mislabeled as bamboo. Rayon is not a natural fiber but can be processed to resemble bamboo. Read the batting label carefully and only purchase from reliable sources.

When to Use Bamboo Batting: Bamboo is appropriate to use as batting in both machine and hand quilting of any size. Choose the loft that works for what you are making.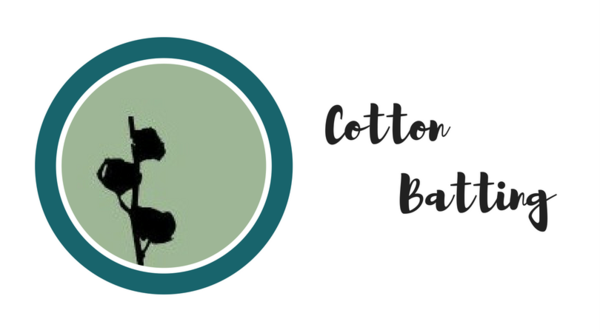 Cotton Quilt Batting
Cotton batting is a classic natural fiber batting that is often available as 100%. Though, like many of the battings available, finding a blend of cotton and another fiber is not uncommon. Cotton has been used as batting for as long as quilting has existed, so you know it has been proven and accepted by quilters.

Advantages of Cotton Batting: The advantages to cotton batting are very similar to the benefits of bamboo. They are similar in that both bamboo and cotton are natural and sustainable. Cotton is very soft to the touch. It absorbs moisture and retains both cool and warm temperatures.

Disadvantages of Cotton Batting: Pure cotton batting does not drape as well as some of the other types. Cotton can shrink a lot, so it is important to wash it before using to avoid shrinkage. Cotton batting can be expensive but it depends on the brand and loft.

When to Use Cotton Batting: Higher loft cotton batting is difficult to hand sew but works for machine quilting. It is better to use cotton batting for a blanket than it is for a wall hanging because of the drape. Cotton batting does retain its shape, which is important for some quilt projects. It is arguably the best batting for baby quilts as well.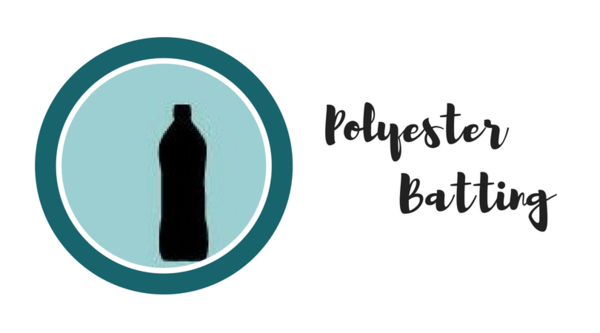 Polyester Quilt Batting
Polyester is a synthetic fiber batting. It is available in small and large sizes and can feature many attributes, such as being fusible or fire-retardant. Polyester is soft and stretchy. When polyester is combined with a natural fiber, the amount of stretch is increased.

Advantages of Polyester Batting: Polyester is usually the cheapest batting because it is unnatural and easy to produce. Because it is synthetic, it can be created with a lot of benefits, such as extra plush or made with recycled materials. It drapes nicely because of its stretchy quality and does not shrink when washed.

Disadvantages of Polyester Batting: Synthetic fibers like polyester do not breathe as well as natural fibers. Unless labeled, it is not heat-resistant so care must be used when using any heat in drying or with your iron.

When to Use Polyester Batting: Polyester works well for decorative quilts because it drapes well. Because there are extra features available based on what quilters need, polyester can be used for specific projects. Many quilters also think that this is one of best battings for baby quilts.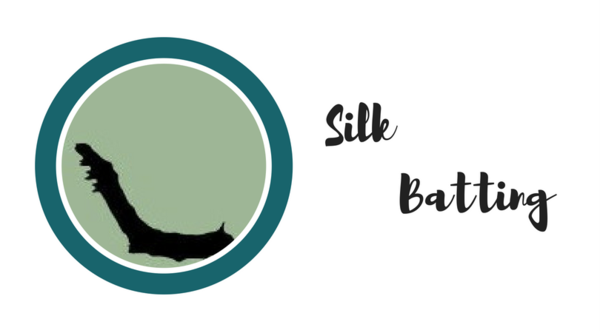 Silk Batting
Silk is known for its strength and softness. When it comes to silk as a batting type, you will not usually see it alone outside of specialty shops and websites. Silk is most likely going to be blended with bamboo, cotton, or polyester.

Advantages of Silk Batting: As mentioned before, silk is incredibly strong while remaining soft. Silk quilt batting is easy to work with, both by hand and machine. Silk drapes well.

Disadvantages of Silk Batting: Silk, even when blended, can shrink up to 5% when washed. Silk batting can beard more than others. Silk is also one of the more expensive battings.

When to Use Silk Batting: Use silk batting when using silk fabric or high-quality quilts. It is flexible and drapes well, it can be used for wall hangings but, since it is on the expensive side, may not be the best choice for decorative pieces.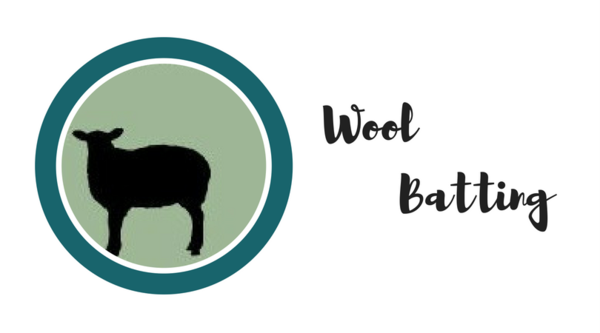 Wool Quilt Batting
If you work with fabric, yarn, or any sort of fiber art, then you should be familiar with wool. The warmest of the fibers, wool is another classic batting type. Sheep's wool is the most common form of wool that you will find in batting.

Advantages of Wool Batting: Wool is warm and heavy but easy to quilt with by hand or machine. It is available in low or high loft and can be purchased with other attributes, such as added stability and the ability to machine wash.

Disadvantages of Wool Batting: Higher loft wool can be on the more expensive end of batting prices. Wool can beard and some wool is not washable. Wool can shrink if it is washed. Many people are allergic to wool, so be sure you only use it for quilts that will be used by those without allergies.

When to Use Wool Batting: If you want a warm quilt, wool quilt batting is a great choice. As long as there are no allergies of concern, wool can be used for any quilting project.
 
Perhaps the most important part of learning how to make a quilt is selecting to fabrics to incorporate in each piece. Learn all about fabric with Choosing Fabrics for a Quilt
Quilt Batting Labels
Bearding: Bearding has been mentioned in the advantages and disadvantages sections and other places on this page. Bearding is the wisp-like pieces of batting that can form for a few different reasons. Such as with repeated washings or incorrect quilting distances used.

Bonded: There are two types of bonding: thermal and resin. This is how the fibers are adhered together to make the batting. Thermal bonding uses heat with polyester to combine the fibers. It does not break down when washed. Resin bonding is a chemical process of painting or spraying both sides of the batting. This can prevent bearding.

Fusible: A heat bond, often temporary, that allows you to skip basting and attach the batting to the quilted piece. Fusible batting is usually used for smaller projects.

Loft: As mentioned in the introduction, loft is the thickness of the batting. A low loft means it is thinner and below 1/2" and a high loft means it is thicker and above 1/2". There is also a medium loft for many batting types.

Needle-Punched: This is an alternative to thermal or resin bonds. The fibers are joined together with a process involving thousands of tightly connected needles punching through the batting. This is a natural process but it does make the batting dense and more difficult to quilt by hand.

Organic: Synthetics, like polyester, cannot be labeled as organic because they are unnatural. However, bamboo, cotton, silk, and wool may be available with the "natural" or "organic" label. It's important to note that there are differences in organic material vs organic process. Read any label thoroughly and research before buying if non-chemical batting is important to you.

Quilting Distance: A batting label will usually suggest a quilting distance. This number (usually in inches) describes the distance you should keep your stitches apart while quilting to prevent bunching or other movements. The distance changes depending on the type of batting and whether you are hand or machine quilting.

Scrim: This is a thin stabilizer added to needle-punched batting to further help hold the piece together. Hand quilting with batting that has a layer of scrim is more difficult than working with batting that doesn't.
 
Quilt Batting Tips
"I like to use Quilter's Dream brand and I always try to buy a batting that is bigger than I need. It's easier to cut off extra than add more." — Carrie, Carrie Actually 
Check out her
Quilt Batting Size Chart
for suggestions.
Here are some other quick tips to remember:
Quilting stores have a lot of batting options, but if you are looking for a specific percent combination or fiber, you may have more luck with specialty batting websites.
 
Know your finished size before buying batting. Larger amounts of batting may need to be purchased off the bolt in your desired size rather than pre-cut in packages.
 
Always read the label for your batting. Notes on whether it can be washed, contain synthetic or natural materials, weight, and thickness, and more can be helpful information.
 
Make sure you choose the best quilt batting for the type of quilt you are making and the process you are using to make it. As mentioned, some battings work better for machine quilting while others are more fitting for hand quilting.
Do you have any batting tips to share?
Let us know in the comments and we will add them to the page!
Free projects, giveaways, exclusive partner offers, and more straight to your inbox!
Tags / Related Topics
Your Recently Viewed Projects
Images from other quilters


Something worth saving?
SAVE all your favorite patterns
ADD personal notes
QUICKLY reference your patterns