What Seam Allowance is Used in Quilting?
What is a seam allowance and how do you choose the correct allowance for quilting? We will explain!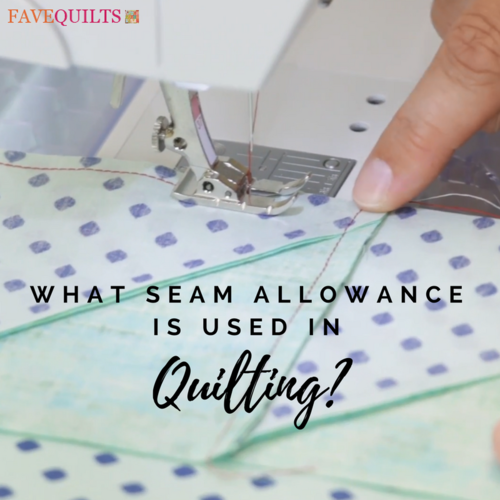 The seam allowance for quilts is a quarter inch for most of the common patterns. A quarter inch seam allows your quilt to have stability without leaving excess fabric on the outside.

On this page, What Seam Allowance is Used in Quilting?, you will find a lot of information about seam allowances, the differences and when you will change the width of the seam space your project.

If you are just getting started, we'll also explain the basics of what a seam allowance is and why it's important. There are also tips that will make deciding where and how to mark, and everything else involved in sewing seams. So, take a look and learn all about quilting seam allowances.


Table of Contents
What is a Seam Allowance?
What Seam Allowance is Used in Quilting?
Tips for Sewing an Accurate Seam Allowance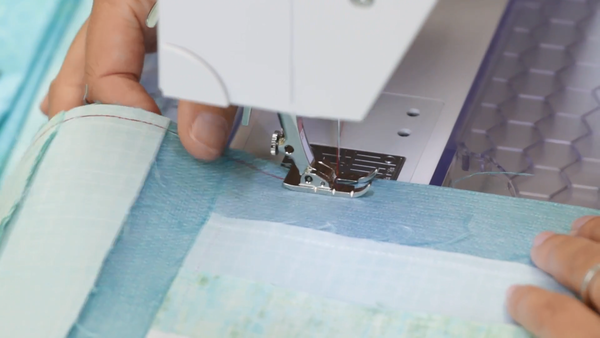 What is a Seam Allowance?
Thre seam allowance is the space between the fabric edge inward to the stitching. When sewing at least two layers of fabric together, you will need to consider the seam allowance. If the stitches are too close to the edge, there is a strong chance they will unravel over time. The seam allowance protects the stitching and ensures the longevity of the project by adding stability. A seam is sometimes referred to as an inlay.

 A seam allowance is different in quilting as it would be in sewing certain things, like a pillowcase that is sewn inside out and then turned out. You will want enough of a seam allowance to hide the stitches as well as keep them from unraveling. In quilting, they aren't often hidden in that way.

Seam allowance width is dependent on several factors, including the type of fabric and the number of layers, type of thread, as well as whether you are hand sewing or machine sewing your fabric pieces. It's used on all aspects of quilting, from blocks to the complete quilt building process.

There are three standard seam allowances, but these are the general allowances in inches:

Seam Allowances
1/4-inch*
3/8-inch*
1/2-inch
5/8-inch*
* = standard seam allowance
You will find patterns that have a suggested seam allowance but sometimes you have to decide on your own, especially if you are creating your own design. There is a standard seam allowance in quilting though it doesn't mean that every quilt you design will have the same allowance.
You can always trim the seam allowance after sewing the seam as well, so it's always better to err on the side of leaving a wider allowance than narrower. As the image below shows, the seam allowance is 3/8-inches but it's being trimmed down to about 1/4-inch.
Take a look at the next section to learn more about the specifics of seam allowance in quilting.  
What Seam Allowance is Used in Quilting?
The seam allowance used in quilting is a 1/4-inch. A quarter inch between the edge and the seam gives the quilt stability without leaving too much of a gap after the stitches.

It also makes it easier to sew the layers together and make sure that it catches all fabric, even if they are slightly mismeasured (which we all know happens more than we'd like to admit).

Of course, if your quilt involves uncommon elements, you may need a wider allowance. The more you sew, the more comfortable you get understanding seam allowance and when you need to go up to 3/8-inch or 1/2-inch or can go down to 1/4-inch.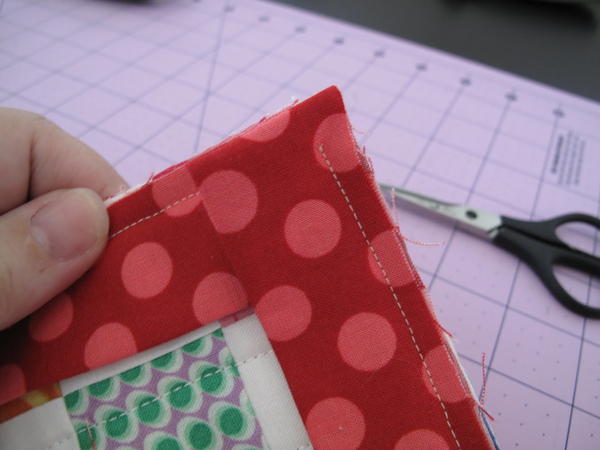 Tips for Sewing an Accurate Seam Allowance
When planning a quilting or sewing project, remember to include the seam allowance in your overall measurements. If you want a quilt block to be 12 inches around, then you will want to cut it to be 12-1/2 inches if using a 1/4-inch seam allowance.
If using a machine to quilt, use the seam guide if available. You can find it on the throat plate. If you do not have one, create your own by measuring and adhering a low-tack tape on the throat plate of your machine.
 
Purchase a quilting ruler or a seam guide ruler to help measure accurately. This is particularly important if you are hand sewing your seam.
 
To stay consistent, mark the seam measurement with a fabric marker, chalk, or pencil. Never use a marking tool that cannot be removed easily from fabric.
 
As mentioned previously above, excess fabric on the edge areas of a seam can always be trimmed. You can sew the seams and then cut the fabric down to the desired seam allowance or measure carefully before sewing. 
Learn ​
How to Sew Accurate 1/4-Inch Seams
.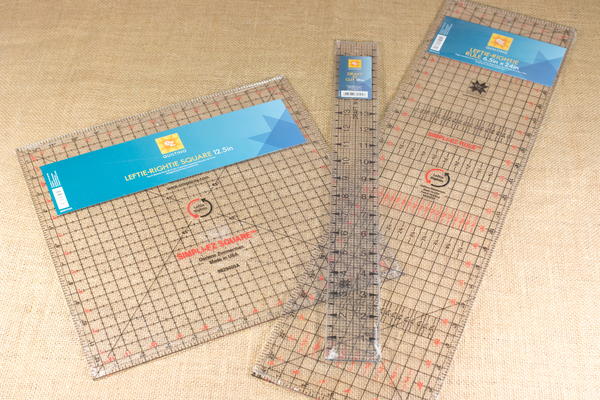 What is your go-to seam allowance for sewing or quilting projects?
Your Recently Viewed Projects