DIY Baby Gifts: 15 Baby Quilt Patterns for Your Next Shower
Find the perfect gift for your next baby shower with this list of quick DIY gift ideas!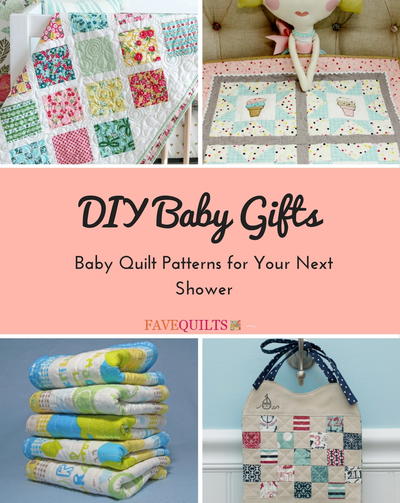 Make the season's most popular baby gifts with DIY Baby Gifts: 15 Baby Quilt Patterns for Your Next Shower. If you want to know how to make a baby blanket that everyone will remember, then this tutorial has you covered. You'll also learn how to make your own baby toys and other miscellaneous baby items. DIY baby gifts are great because they're totally budget-friendly. Plus, you can make exactly what you want. The recipient of your DIY baby shower gift will be so appreciative because the gift came from the heart. Have fun with light and pastel colors with these projects. Babies love light colors.




Plus, don't miss our video on how to make a Quilted Cuddle Throw!


 
Table of Contents
DIY Baby Blankets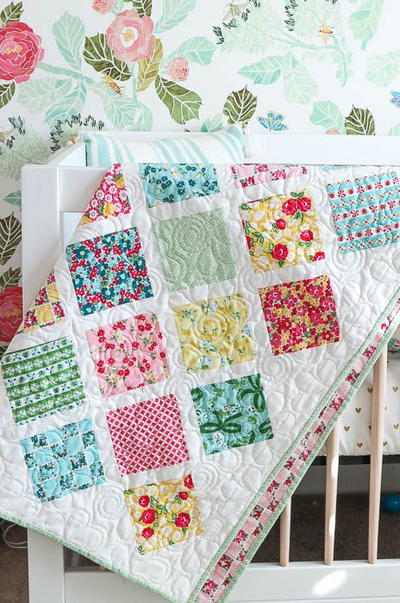 We have a variety of awesome free baby blanket patterns to offer. We picked girl, boy, and unisex quilt patterns for you to enjoy. They're all very baby-friendly.
Springtime Lattice Baby Quilt TutorialDesign a beautiful and traditional baby quilt for your little one with this simple tutorial on a beloved quilt design. This Springtime Lattice Baby Quilt Tutorial is the perfect way to greet your newest addition to the family. This lattice quilt tutorial is a great project for using your prettiest printed charm squares.
This soft and light Fuzzy Wuzzy Baby Quilt is the dream of any infant. The minky, or soft fabric, on this quilt make it incredible to snuggle up with. This easy quilt tutorial will guide you through basic piecework technique. One thing we absolutely love about this quilt pattern is the pastel color tones.
Bright Geometric Baby QuiltThis Bright Geometric Baby Quilt is great for a baby boy. This baby quilt design uses a variety of geometric shapes to create a fun and memorable baby quilt. The blue and green hues of this baby quilt are perfect for any little man. This 16-patch quilt pattern is easier than it looks, too.
Down Home Chevron Baby QuiltYour little baby will adore this Down Home Chevron Baby Quilt. If you've been searching for a good chevron baby quilt tutorial, then this one will definitely hit the spot. The country and rustic vibe of this quilt make it great for a baby's first quilt. Plus, chevron quilt patterns are very easy to make.
Do you know someone who's expecting in fall? This Festive Fall Baby Quilt is the perfect gift for any autumn baby. The great thing about this free baby quilt pattern is the exploding star shapes. The fall-colored hues will keep the baby calm, but the interesting star shapes will keep the baby engaged and happy.
Quick and Simple Receiving Blanket Video TutorialNeed to make a gift for a mother-to-be? Check out this Quick and Simple Receiving Blanket Video Tutorial. In just five minutes, you'll be an expert on how to make a baby blanket. The baby quilt in this free tutorial is spectacularly cute because of its curved edges.
DIY Stuffed Toys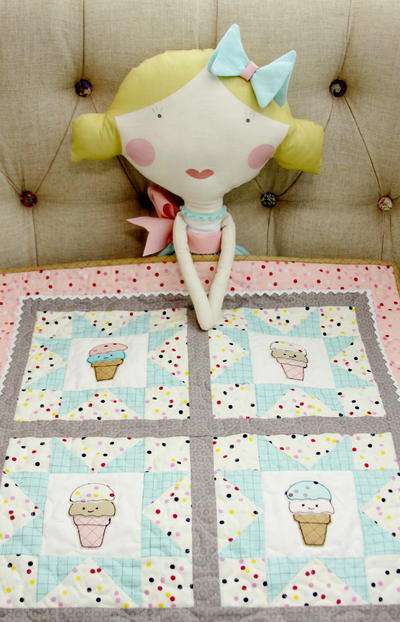 We have a wide array of baby toys for you to make. If you don't know the sex of the baby yet, then stick to one of our more gender-neutral toy options.
Miscellaneous DIY Baby Gifts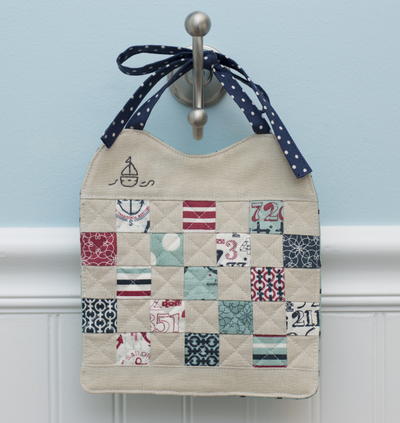 These DIY baby gift ideas are unique and cool. Any new mother will love these interesting and clever gifts.
What's your go-to baby shower gift? Let us know below in the comments!
Your Recently Viewed Projects