Layers of a Quilt Beginner Guide
Attention beginners: learn how to put quilt layers together with this helpful guide!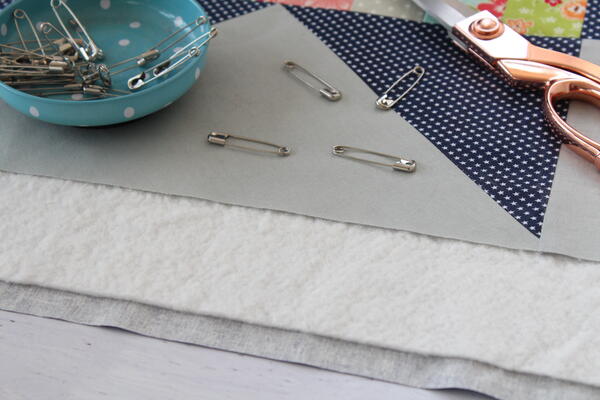 Layers of a Quilt Beginner Guide
Learn everything you need to know about putting together a quilt! This Layers of a Quilt Beginner Guide is ideal for sewists who want to get into quilting or those who have yet to get started on anything. Quilting terminology can either be blatantly obvious or slightly confusing.

So, what is a quilt sandwich? It might sound appetizing, but it actually refers to the three layers of a quilt – the quilt top (which is the decorative layer), the batting or wadding (which is the insulation layer), and the backing fabric (which is the finishing layer).

These three layers are the key ingredients of a quilt sandwich. They are basted together to hold everything in place, and then quilted and bound. Having the multiple layers add warmth, drape, and comfort to your quilt, and create a professional finish, so your handiwork will be enjoyed for generations to come. This guide explains each of the three layers individually, to understand how they contribute to creating a warm and comfortable quilt.
Primary TechniqueQuilting

Project TypeLearn a Technique
Your Recently Viewed Projects