How to Make a T-Shirt Quilt
Look around your house. If you're like us, you have tons of old t-shirts stuffed into every drawer and closet. It's a shame to feel like you have to throw many of those away—novelty t-shirts are fun to look at and usually hold a special place in your heart from the time or place that you bought them. So why not make a t-shirt quilt? T-shirt quilt designs are fun, incredibly easy, and great for giving those old shirts new life. You can't really go wrong with one of these tutorials. They're great for kids' rooms, guest rooms, or throw blankets. Think about what a great conversation starter a t-shirt quilt can be! You can make a brand-new quilt without spending a dime. (Talk about budget friendly.)
Learning how to make a t-shirt quilt is so simple that even beginners can do it. These tutorials will teach you how to do it step by step, with different methods and techniques depending on your ability and style. Like free-motion quilting? There's a tutorial for that. Prefer applique? There's a tutorial for that, too. Just pick your favorite design, gather up those old t-shirts, and go!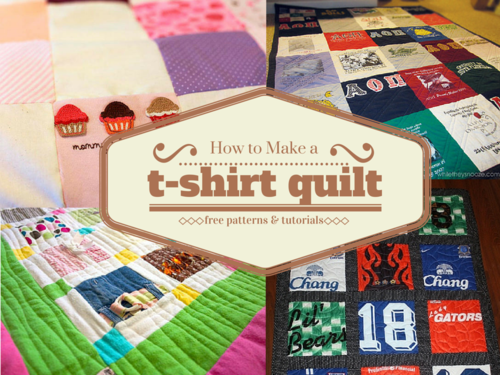 How to Make a T-Shirt Quilt
Table of Contents
T-Shirt Quilts
These awesome t-shirt quilts are funky, fun, and easy to make.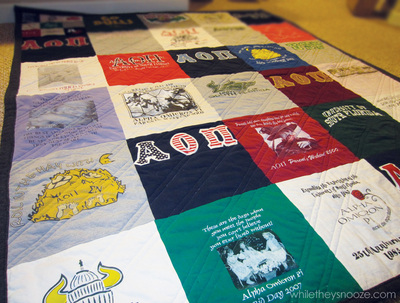 Baby Clothes Quilts
Baby clothes can be hard to part with. Why not put them to new use?
T-Shirt Pillows
Need a quick project? Make a pillow!
T-Shirt Pillow Tutorial: If entire t-shirt quilts seem daunting, try making a pillow with just one t-shirt instead!
Your Recently Viewed Projects