Threading Love: Where to Donate Quilts
Donate quilts for charity, and you'll discover that a little thread can go a long way.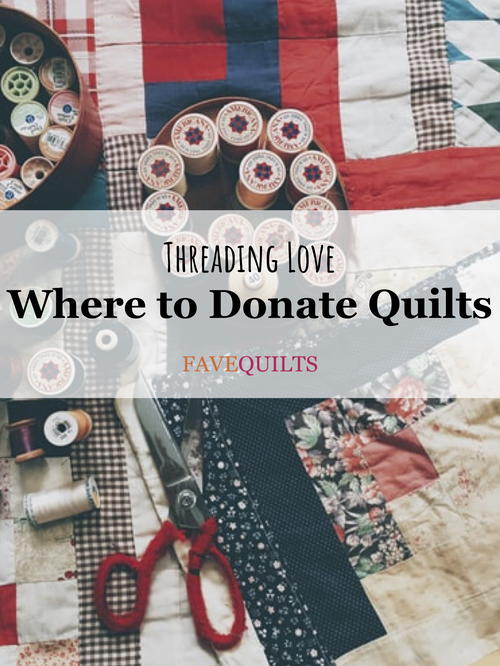 Where to Donate Quilts
There are few things in life as meaningful as pouring your heart into a handmade project and giving it to someone in need. If you've ever given a quilt to someone you care about, then you know the deep love, gratification, and wholeness that comes with the act. Now, imagine this kind of selflessness extended towards people in your community who need a little extra love. In short, there is no act more fulfilling than to donate quilts for charity.

Donating quilts is a worthwhile activity for countless reasons. It immediately brightens the recipients' days and reminds them just how much they are cared for. Since quilts are the pinnacle of comfort, giving a quilt to someone looking for safety or hope can be just the thing they need.

However, if you've ever considered donating quilts, then you may have encountered a bit of a problem: there are simply too many choices for quilt donations! You may have felt overwhelmed by just how many places there are to send in your lovely sewing projects. That's where this clever list of Where to Donate Quilts comes in.

Below, you'll find a comprehensive list of places to send in your quilt creations, organized by which cause you'd like your sewing to support. For each donation organization, you'll even find a brief description of mission statements and website information. Whether you want to donate quilts to veterans or donate quilts to hospitals, we've got you covered! There are endless choices below that will leave sewing machines hot to the touch and hearts brimming with love.

So what are you waiting for? Put your crafting prowess to good use by looking through this list, and you can get started making charity quilts in no time! You'll transform lives with just a little bit of thread, fabric, and love.
Your Recently Viewed Projects