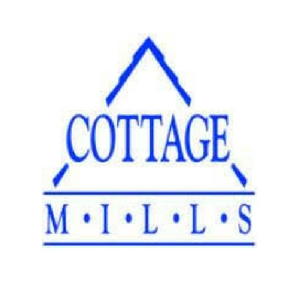 Cottage Mills was started in 1991 by Paul Foght with a focus on the craft and scrapbooking markets. His son Jay was his first employee although he later left the start-up to become a Product Manager creating craft products for Fiskars and Uniek. Jay returned to Cottage Mills in 2004 to take over the business. With Jay's return the company became best known for its innovative storage and display items. Giving shops something new to sell is Jay's focus, who at a young age won three Innovations Awards from the nation's largest craft trade association for products he created. The most recent of these prestigious awards was for the PixPen™, the ball point pen that's a picture frame.

With this history rich in the craft market, Cottage Mills LLC continues to provide its popular sewing notions and now the Needloft and QuickCount products to the public via independent and large chain craft stores. The Needloft and QuickCount products, formerly manufactured by Uniek, Inc dramatically increased the craft business.

In 2010 Jaymo, the new photo gift division was created to further broaden Cottage Mills' scope into new sales opportunities. With it was the market introduction of Jay's latest products, personalized cell phone cases. The PixCase™ combines the black vinyl side of a conventional phone case with the non-glare surface of a picture frame. Because the photo appears inside the back of the phone case, all one has to do is flip over the phone to show off the photo. The PIYCase™ takes another twist on personalization. A person can decorate a case with the included backgrounds and stickers making it completely one-of-a-kind. Jaymo and the new products are helping to focus sales and marketing efforts to create a solid market presence in the gift and electronics industries.

Located in picturesque south central Wisconsin Cottage Mills and Jaymo ship products throughout the United States, Canada, South America and Europe.
Your Recently Viewed Projects