I Spy Disappearing Nine Patch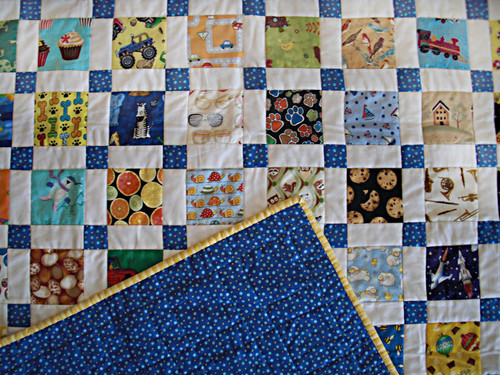 I Spy Disappearing Nine Patch
The I Spy Disappearing Nine Patch is a great idea for kids quilt patterns because it serves as entertainment and style. Made with disappearing nine patch quilt directions, this kid's quilt pattern is perfect for any little girl or boy bedroom. This scrappy and precious ideas allows you to create a nine patch pattern that displays a myriad of fabric designs, allowing your kiddos to play I-spy with the adorable quilting pattern. This would be a great wall-hanging or even a cuddly quilt to bring on especially long road trips.
Project TypeMake a Project
Quilt Size41.5 inches wide x 56.5 inches long

This was one of our most popular projects from 2012. See our collection of the 100 Best Quilt Patterns for Free for other reader favorites and check out 30+ Free Nine Patch Quilt Patterns + Other Nine Patch Designs!
---
History of I Spy
The popular I Spy game for kids may not seem like it has an interesting history, but the classic search-and-find game went through many transformations over the past century that you may have never known. The game is commonly known as "It" as well as just "Spy." While parents seem to use the game as a way to distract or entertain little ones while waiting at the doctor's office or during a long car ride, the game used to be played more for educational purposes. It was considered a great reasoning game meant to develop a child's observation skills. As the game became more of a classic like Tic-Tac-Toe or Bingo, it grew more ingrained in popular culture. In the 1960s, NBC aired I Spy as a secret-agent adventure series. I Spy is also a children's search-and-find book series that inspired the Where's Wally book series as well. Who would've thought such a simple game could have such an impact over the years?
Your Recently Viewed Projects