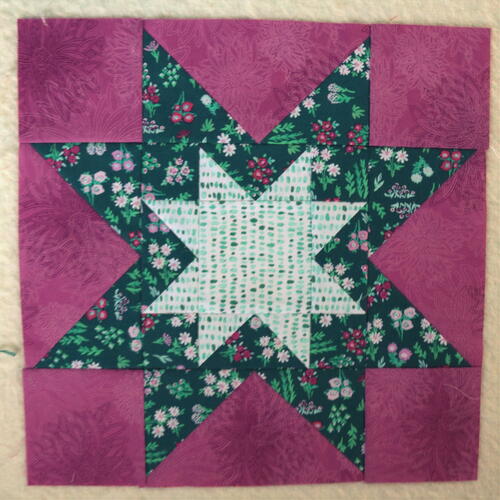 Rising Star is a fun and easy 12-inch quilt block pattern that you just have to try! Using simple colors and fabrics, this star quilt block pattern pairs well with almost anything. This pretty 12-inch quilt block uses a quick and easy cutting and piecing method that beginners and advanced quilters will love. Combine this pattern's simplicity with fun floral fabrics to add a touch of spring style. You can make one of these large quilt blocks as a decorative statement piece for your home or create a set that will lay the foundation for a stunning full quilt you'll be able to display year-round.

Find more pretty patterns from our friend Carolina over at her blog, Always Expect Moore.

Click Here to Download the PDF Pattern!

Join Our 100,000+ Fans And Sign Up to Receive Your FREE eNewsletter!
Cutting Requirements
From pink (background) fabric cut:
   - 4 x 3 ½" x 6 ½"
   - 4 x 3 ½" x 3 ½"

From dark green (large star) fabric cut:
   - 8 3 ½" x 3 ½"
   - 4 3 ½" x 2"
   - 4 2" x 2"

From light green (small star) fabric cut:
   - 1 3 ½" x 3 ½"
   - 8 2" x 2"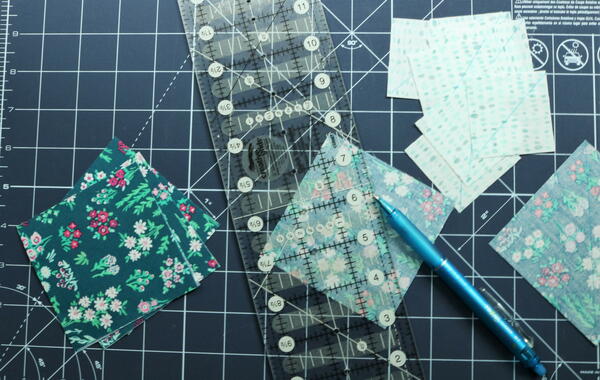 Block Construction
Large Star Units:

- Collect the 8—3 ½" x 3 ½" Lage Star squares and 4—3 ½" x 6 ½" Background rectangles.
- Draw a line on the back of the 3 ½" x 3 ½" Large Star squares.
- Place one Large Star square right-sides-together with a 3 ½" x 6 ½" background rectangle.
- Stitch on the line.
- Trim away the fabric to a ¼" seam allowance.
- Open, pressing the seam allowance towards the triangle.
- Repeat, adding a triangle to the other side.
- Make 4 of these Large Star units.

Small Star Units:
- Collect the 8– 2" x 2" Small Star squares and the 4—3 ½" x 2" Large Star rectangles.
- Repeat the process from above, to make 4 Small Star units in the same manner in which
you made the Large Star Units.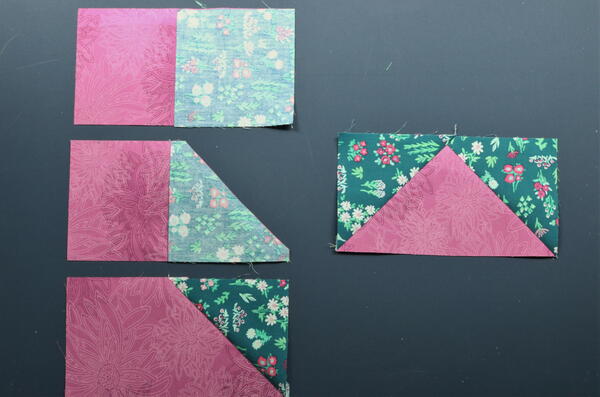 Assembly
- Collect all the pieces. Set aside any with background fabric. Lay out the remaining pieces
as shown.
- Stitch the pieces into rows. Press towards the squares. Stitch the rows together. Press the
seams in one direction.
- Lay out the smaller star with the background fabric units. Repeat the previous steps to
complete the quilt block.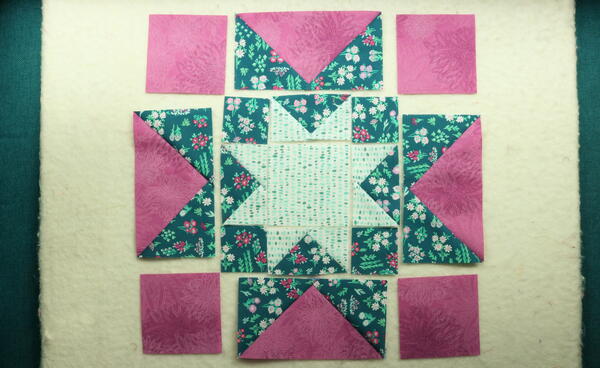 Diagram
Note: Use the below diagram for orientation of units.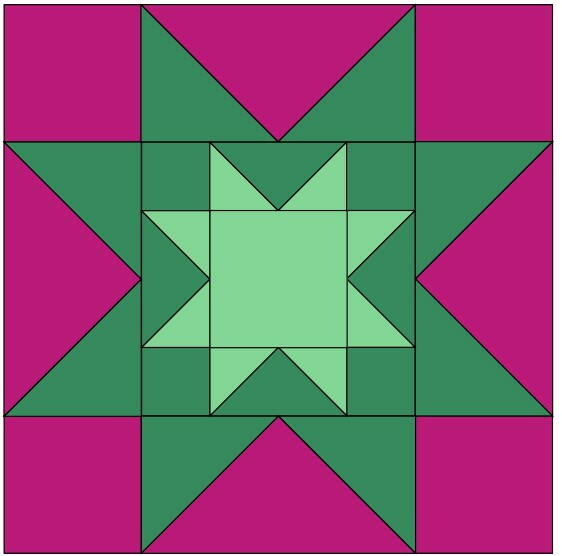 Finished Block
Well done! Your Rising Star Quilt Block pattern is complete! 

Share your thoughts in the comments section below and add a picture of your version.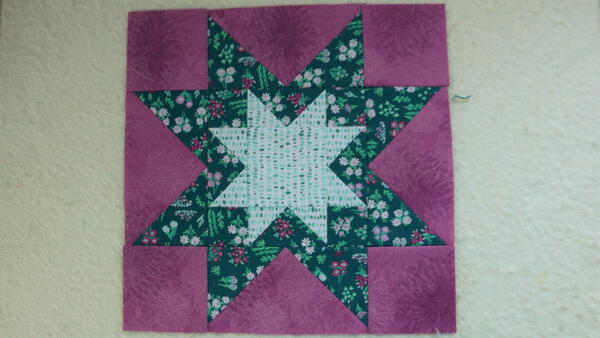 Who else LOVES this amazing pattern from Carolina? Let us know your thoughts below!
Your Recently Viewed Projects