Decorating Ideas for Rustic DIY Home Decor
Need decorating ideas? There's no time like the present to give your home a fresh face! Whether you're looking to turn your living room from cozy home to country house, transform the guest bedroom with a western decor worthy of a bed and breakfast, or just need a few kitchen decor ideas to keep your counters clean, Decorating Ideas for Rustic DIY Home Decor has something for you! The quilting treasures in this collection will help you make your house a home.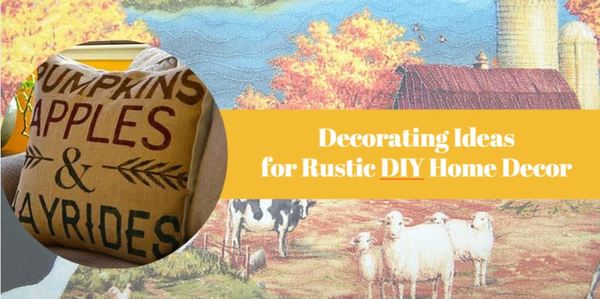 Decorating Ideas for Rustic DIY Home Decor
Table of Contents
Room Decor Ideas
From lap quilt patterns to patchwork pillows for the couch, these patterns are the best a country house could ask for.
Quilt Your Way to a Country Kitchen
When you think of a country kitchen, don't you automatically picture pie and mashed potatoes? Bring the smell of home cooking to your kitchen decor!
Bedroom Ideas and Keepsake Quilting
If you're looking for bed quilts, rustic bedroom ideas, and keepsake quilts to keep your memories close, these patterns are for you!
Western Decor
Everybody loves a cowboy! These cute cowboy quilts and western decor ideas are perfect for any home.
Your Recently Viewed Projects