How to Square Up a Quilt Block
Leaning how to square up a quilt block is easier than you'd think and really gives your quilts a polished look!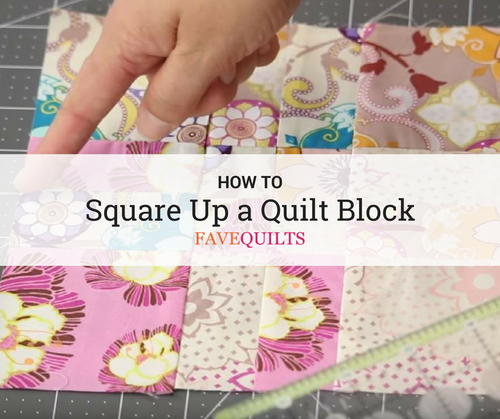 When it comes to making your quilt top perfectly square, this How to Square Up a Quilt Block video tutorial is exactly what you need. There is nothing worse than going to finish combining your quilt blocks to make your quilt top and realized you rectangled some of them.

This quilt video not only shows you how to square your block, but it also gives you great tips and tricks for how to avoid making any mistakes. Plus, this how-to video makes it super easy to visualize what you are supposed to do so you don't have to deal with confusing instructions!
Materials
Quilt blocks
Square ruler (at least as large as your blocks)
Rotary cutter
Glow line tape
How to Square Up a Quilt Block
Squaring quilt blocks seems easy but unless you are precise, you will find yourself with an uneven quilt, and no one wants that! But, don't worry, because Carolina walks you through it, making it simple, fast, and a surefire way to perfection.

Follow along with the video above or check out our written instructions below.
Step 1
Measure your quilt block to see how large you want them to be when they are square.

In this tutorial, the blocks will be 8-inch squares.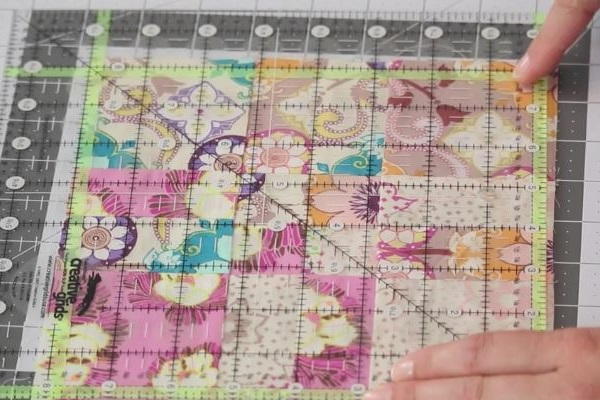 Step 2
Mark off your ruler with the glow line tape for the correct finished block size.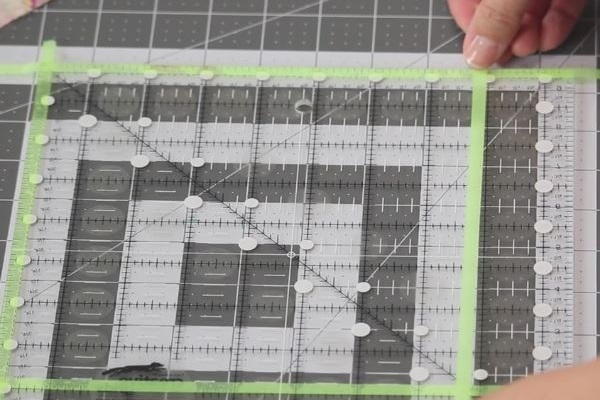 Step 3
Line up your square ruler on top of your block.

Tip: Use the center seams on your block to guide you.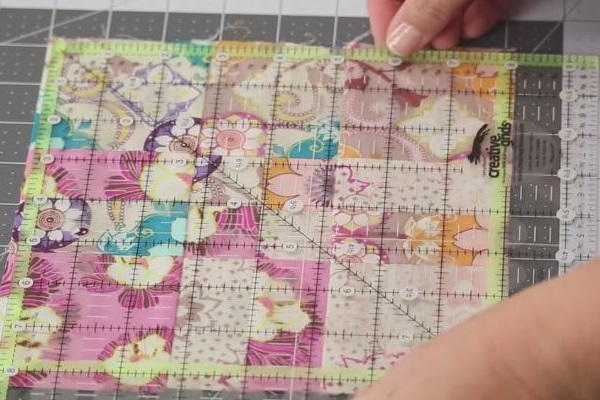 Step 4
Align the tape lines on your ruler with the reference seams on your block.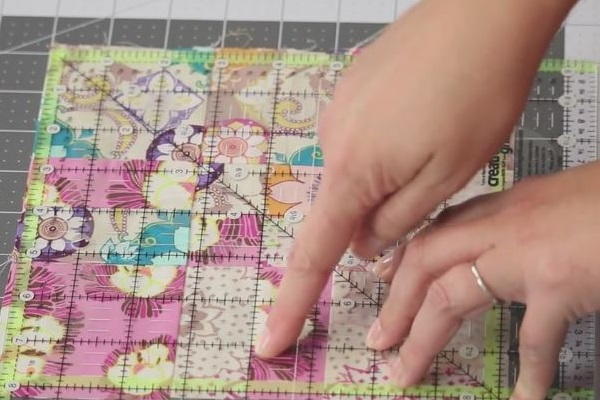 Step 5
Use your rotary cutter to cut one side with excess fabric, and then the other.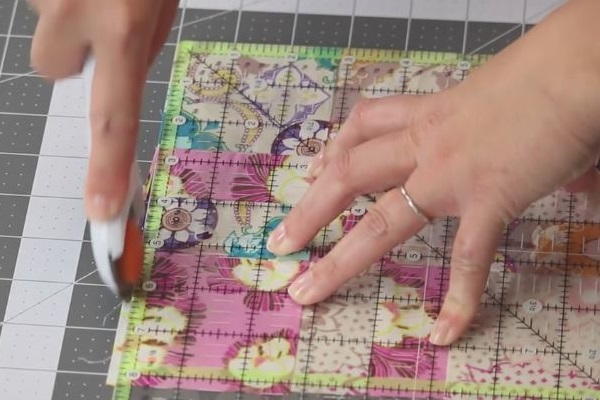 Step 6
Rotate your quilt block 90 degrees and repeat the process.

Tip: You should be able to line up both your center seams and two outer edges of the block and ruler.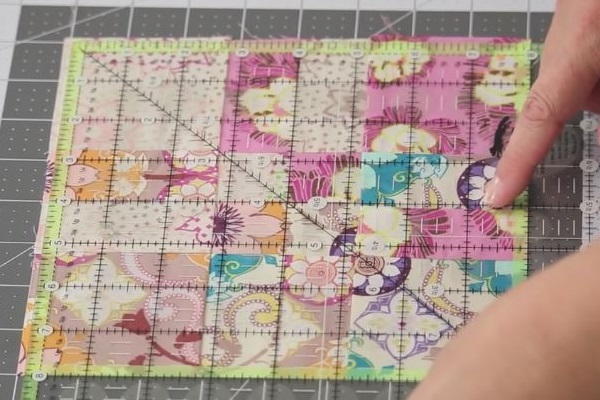 Step 7
Repeat this process with all of your other blocks.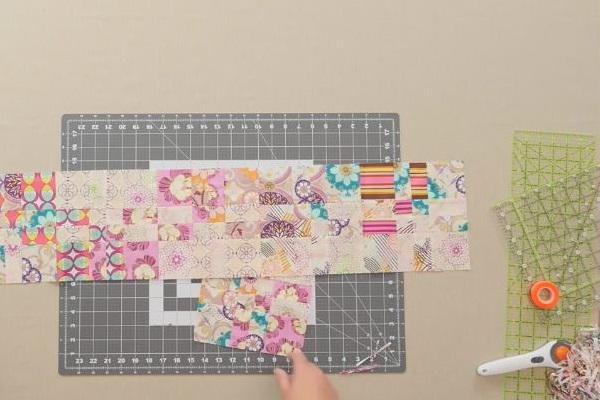 Plus: Quilt Blocks to Make
Now that you have learned how to square up your quilt blocks, give it a try by making some of these traditional quilt block patterns. These tutorials are perfect for visual learners because they are videos!

Find more block options in our Quilt Block Library!
Your Recently Viewed Projects