Disappearing Four Patch Quilt Pattern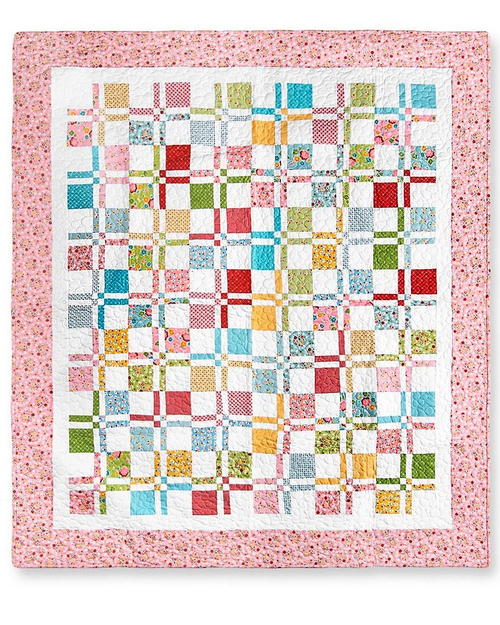 This quick and simple quilting pattern will show you how to turn charm packs into a gorgeous four patch design that is sure to brighten your day. The Disappearing Four Patch Quilt Pattern is brought to you by Missouri Star Quilt Co.; they specialize in quick and easy quilting tutorials just like this one! Whether you decide to follow along with our detailed step-by-step directions and images or watch their short video below, you'll have everything you need to get started on this easy breezy charm pack quilt pattern today. Simplicity aside, our favorite part about this pattern is its charming use of color. The pastel color palette is wonderful for sunny months, making this quilt pattern the perfect accent piece for your spring or summer living room.
Fabric Requirements
One pack of 5" squares (solid white/background)
One pack of 5" squares (print)
2 1/2 yds. outer border
Construction
1. Arrange the squares into a four patch using two print and two background squares. Sew the four patch together.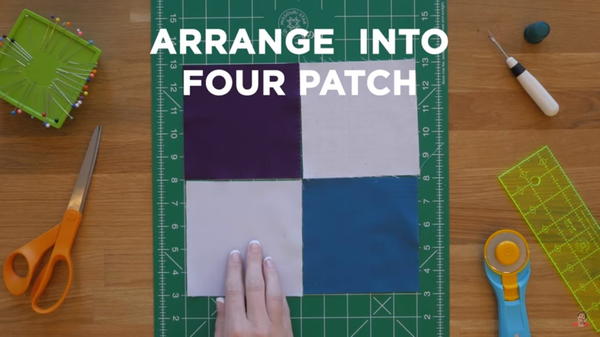 2. Use the ruler to cut the block 1" from the middle seams on all sides (leaving you with 2" wide strips and a 2" square in the middle).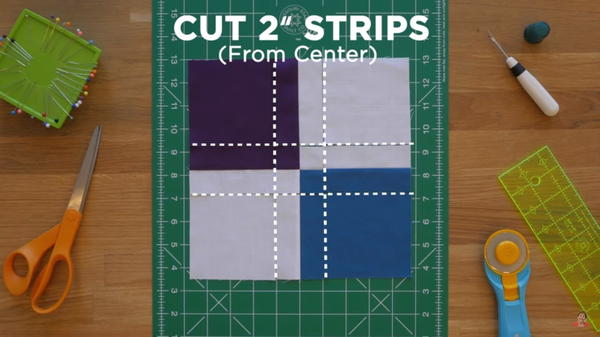 3. Swap the background and printed squares, so that the background square are touching the printed side of the strips and the solid/printed squares are touching the background side of the strips.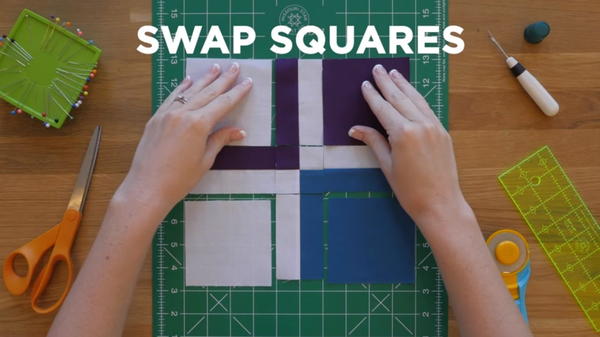 4. Rotate the center square 90 degrees counterclockwise.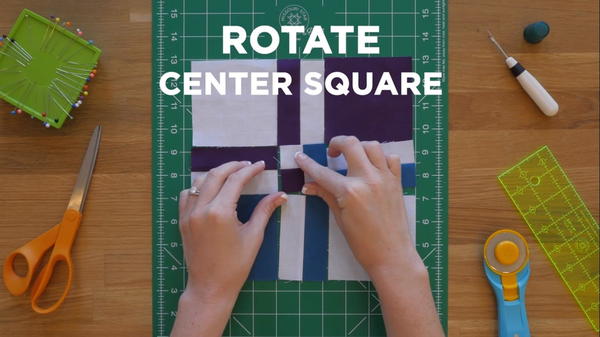 5. Sew all the pieces together and repeat.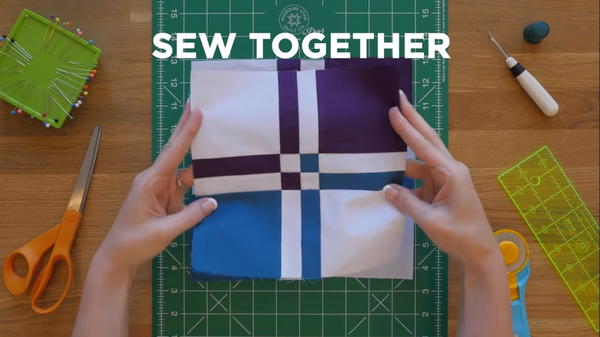 Have you ever made a charm pack quilt pattern before?
Your Recently Viewed Projects