8 Easy Bear Paw Quilt Patterns
Create a country-inspired rustic quilt with these PAWsome bear quilt patterns.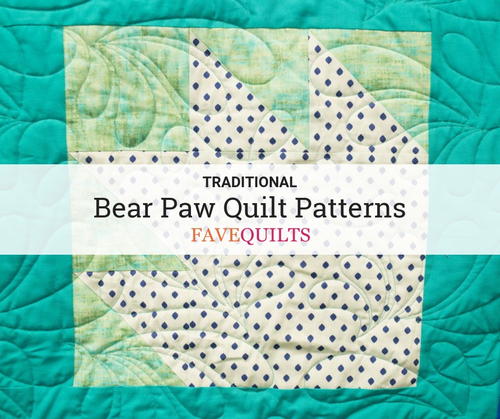 One of the most traditional and easily recognizable American quilt patterns is the classic bear paw pattern. This quilt block pattern originated from another popular quilt pattern, the sawtooth, and was used for the Underground Railroad.

This historic quilt pattern has remained in vogue for decades and its' popularity doesn't appear to be slowing down anytime soon. Take part in tradition and find the bear paw pattern that's perfect for your next quilt project with this list of easy bear paw patterns.

We've also made sure to include a fun step-by-step tutorial for how to make a classic bear paw pattern that's perfect for quilting beginners, as well as some of the newest patterns from our favorite bloggers. If you've been searching for the best pattern to complete your own rustic mountain lodge, then you'll love this list of classic bear paw patterns and tutorials!

PLUS! Watch this video below to learn how to make a simple bear paw quilt block. This tutorial walks you through every step:
What are your favorite traditional quilt patterns?
Be sure to leave a comment below!
Your Recently Viewed Projects