13 Drunkard's Path Quilt Patterns
Get comfortable with quilting curves with these intermediate quilt block patterns inspired by the classic drunkard's path design.
Forget about straight lines and challenge your quilting skills this year by learning how to quilt curves. Our brand-new collection of drunkard's path quilt patterns is a fantastic way to practice the skill of how to quilt curves and has an array of projects that are perfect for every quilter, from simple quilt blocks to throw quilt tutorials. If you're ready to move from beginner to advanced quilter, then you won't want to miss these patterns that show you how to quilt a drunkard's path block.

Our collection of free drunkard's path quilt patterns includes easy projects like quilt blocks that use a traditional drunkard's path to more modern versions of this classic quilt design. And if you've never made this block before, then you're in luck, because we've even included a video tutorial that shows you how to piece together a drunkard's path block. Quilting curves has never been easier than with this collection of different drunkard's path patterns!

Be sure to check out this video from Carolina Moore on how to make a drunkard's path quilt block!
Table of Contents
What is a Drunkard's Path Quilt?
The basis of the drunkard's path quilt is circular and uses curves instead of the expected straight lines and angles typically seen in most traditional quilting. These curves create movement within the quilt, creating a circular or weaving pattern. Drunkard's path designs are recommended for more experienced quilters, as beginner quilters may find it difficult to piece and quilt, and several companies sell dies or cutting templates for creating this pattern.

The history of the drunkard's path is murky at best, although a widely held theory is that this pattern became popular during Prohibition in the 1920s in the United States, to promote the Temperance Movement; this topic is debated on by quilt historians, although it is generally agreed upon that the name is given due the design's curving path. This pattern is also known as Solomon's Puzzle.
Drunkard's Path Quilt Block Tutorials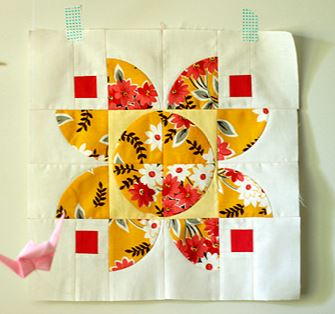 If you're new to quilting curves, then starting off with a smaller project is always a great option. These quilt block patterns and tutorials are a great jumping off point for learning how to make a drunkard's path quilt block, and help you get comfortable with quilting curves.
Free Drunkard's Path Quilt Patterns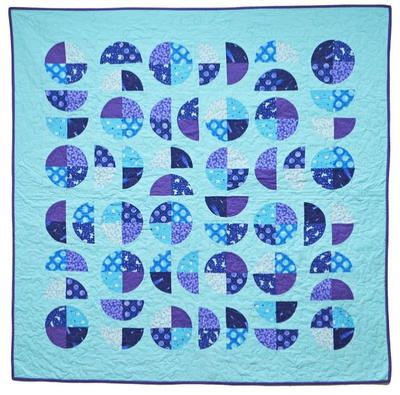 The beauty of the drunkard's path pattern is that it can take both a traditional or modern look, depending on how you play with color and arrangement. These quilt projects range from small wall quilts to more intricate designs, so there's a little something for everyone!
What do you think is the hardest quilt pattern ever? Let us know below in the comments!
Your Recently Viewed Projects