17 Free Pinwheel Quilt Patterns
If you love traditional quilt patterns, then this collection of pinwheel quilt ideas is perfect for you!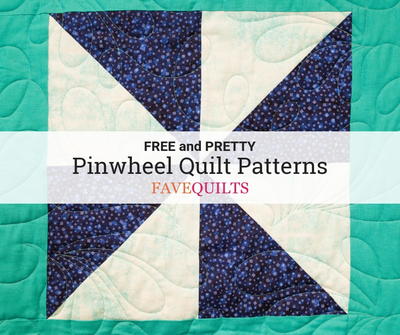 Quilting basics can really come in handy when it comes to designing a new pattern. Just look at all of the patterns in Pretty Pinwheel Quilt Patterns: 17 Free Pinwheel Quilt Patterns! You can make designs for pillows, table runner quilt patterns, and new quilt block patterns with the use of half square triangles.

Pinwheel quilt patterns are perfect for any season and they aren't difficult to put together at all. Make any time of year a little brighter with one of these pinwheel patterns.

Plus, don't miss our video tutorial on how to make a pinwheel quilt block!
Table of Contents
What is a Pinwheel Quilt Block?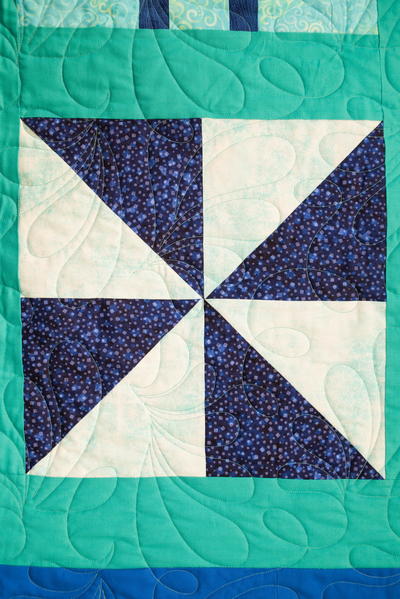 It doesn't get more classic than a pinwheel quilt block! Pinwheel quilts date back to the early 19th century in America, and have remained popular with quilters for over a century. Their design is reminiscent of classic pinwheels or windmills, another name often given to this block.

The construction of pinwheel quilt blocks are incredibly simple, and are typically made using four half square triangle blocks. Pinwheel star blocks or double pinwheel blocks are also common variations of this traditional quilt design. If you're new to quilting, these tutorials for how to make pinwheel quilt blocks are a great project for you!

Find more information about pinwheel quilts from this article from Craftsy!
Pinwheel Quilt Block Patterns
You can't start any of your pinwheel quilt patterns without some basic quilt blocks patterns.
Popular Pinwheel Quilt Patterns
Now that you know how to make blocks, see what kind of pinwheel quilt patterns they can be used for.
Made using jolly bars, this Jolly Pinwheel Quilt Pattern is a quick and easy quilt that can be made in a single weekend and combines the classic design of the traditional pinwheel with a revamped modern look.
Enjoy making star blocks, pinwheel quilt patterns, basket quilt blocks, four patches, and other blocks in this engaging quilt pattern.
Decorative Pinwheel Quilt Pattern Ideas
Pinwheel quilt patterns don't just have to be made for furniture.
Quilt along with us and learn how to make your very first quilt project! In this video series, Christian Tamez will teach us how to make a pinwheel quilt table runner.
As if making patchwork pinwheels weren't easy enough, this classic pattern gets a modern update with AccuQuilt GO! dies, making it even easier.
Holiday Quilt Projects Using Pinwheels
If you've got scraps from your previous holiday quilts, cut them into half square triangles to make some of these festive pinwheel patterns.
This Irish Pinwheels Table Topper Tutorial is the best way to show off your love of the Emerald Isle with a play on the traditional pinwheel pattern.
This Valentine's Day table runner pattern uses a combination of traditional pinwheel and heart designs, and is a quick quilting project that you can create in a single weekend.
The Spinning and Spiraling Christmas Quilt is one of our most intricate fat quarter quilt patterns, so even though it looks complex, you can make all the blocks with a yuletide fat quarter bundle.
Your Recently Viewed Projects