Pat Sloan's Teach Me To Machine Quilt Book Review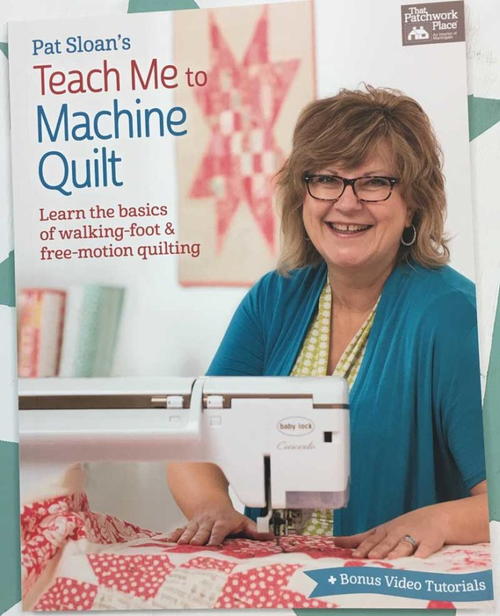 Pat Sloan's Teach Me To Machine Quilt Book Review
www.martingale-pub.com
Reviewed by , Editor, FaveQuilts.com

If you've always wanted to learn to machine-sew quilts or are looking for the perfect way to guide someone into quilting, it's worth opening the pages of Pat Sloan's Teach Me To Machine Quilt.

This beginner-friendly book includes a step-by-step series with walking-foot and free-motion quilting techniques. Sloan, known as an educator and online radio host, wrote this third part of her "Teach Me" series for inexperienced and experienced sewists alike.

For sewists who want clean-lined, durable quilts, using a machine is crucial. It can be intimidating to quilt using a sewing machine, but Sloan provides simple instructions in a friendly tone. 

This book would be a great guide for showing new sewists the ins and outs of machine quilting. If you intend to teach your grandchild, you could use this book to shape your lesson plans and provide a structured way of learning.

This complete guide goes over materials and tools, basic techniques, and both walking-foot and free-motion sewing on the machine. 

Plus, the quilt patterns in this book are total classics. Some of our favorites include the Mexican Rose, a stunning antique-inspired quilt with a floral design, and Winter Bliss, which features an adorable snowman pattern. In this book, you'll find quilt patterns for all seasons. After you learn to machine quilt in the beginning of the book, you can put your skills to work making quilts to decorate your home year-round.

Martingale provides supplementary videos on their website, which is another great tool if you use this book to teach someone to machine quilt.
 
Your Recently Viewed Projects