Color a Quilt: A Coloring Book for Quilters Review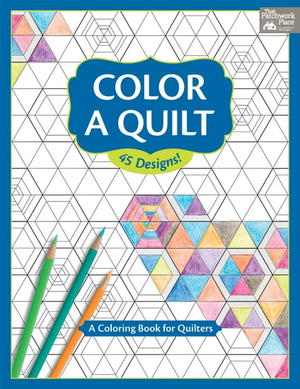 Color a Quilt: A Coloring Book for Quilters Review
Gifted by: Martingale
www.shopmartingale.com
Reviewed by: Dana Byerwalter, Editor, FaveQuilts.com


Merge two of your favorite hobbies with Color a Quilt: A Coloring Book for Quilters. This charming coloring book from Martingale showcases 45 quilt designs to color. Let these designs inspire you in your quilting and relax you in your coloring!

Each coloring design in this book comes from a designer's actual quilt pattern. You can find these patterns in several of Martingale's quilt pattern collections, including All About Strips, Striking Strip Quilts,The Big Book of Scrappy Quilts, Splash of Color, and more. The patterns are all credited with the designer, title of the pattern, and the book the original pattern came from. Feel free to find the original patterns of the quilts you like so you can make the quilt after you've colored the page. Coloring in your own versions of the patterns will help you decide what color scheme you might want to try for a new quilt, too. Otherwise feel free to search online for photos of the original quilts to get even more ideas for color schemes.

Another excellent quality of this coloring book is that each page gives an example of what a colored in block might look like. For some of the more intricate geometric patterns, it can be challenging to identify the pattern or decide what color scheme to use. With the example blocks shaded in, you'll have a token of inspiration to begin your coloring. Here is a great example looking at the shaded image in the lower righthand corner: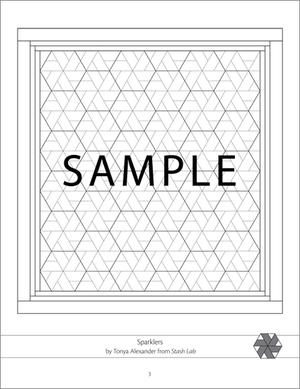 The designs in this book are ideal for adults because so many are quite intricate. Sharpen those colored pencils to a fine point to fill in those small details! You can also begin with some of the easier, less detailed patterns if you'd like to ease yourself in to this exciting hobby.

The act of coloring is so relaxing. Allow yourself to peacefully select your colors and fill in these lovely quilt designs. If you haven't acquired an adult coloring book yet, this is the perfect one to start with! Merge two hobbies happily with Color a Quilt.
Your Recently Viewed Projects