Art Gallery Fabrics Color Master Box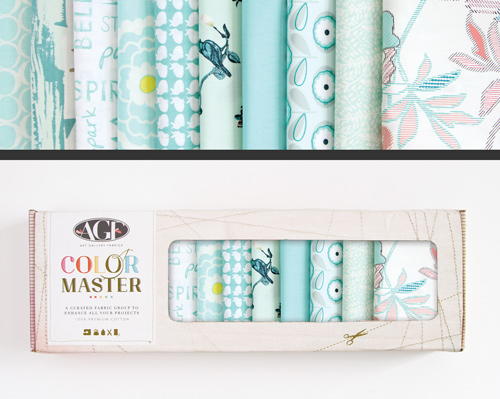 Art Gallery Fabrics Color Master Box
www.artgalleryfabrics.com
Reviewed by zzz Christine zzz Weiher, Editor, FaveQuilts.com

As a quilter it is important to have pretty fabrics as we have so many projects to make, yet so little time. With Art Gallery Fabrics' Color Master collector's box, you'll get a fabulous array of fabrics handpicked for you to create amazing projects.


The Color Master Box is an explosion of color and style in Art Gallery Fabrics' signature quality cottons, combined with an original for a unique project. Each box includes 10 prints in either fat quarters or half yards and are great for smaller, quick projects to sew or quilt.


What you'll love about these boxes is you'll get to try out fabrics from all of Art Gallery Fabrics' designers, so you can really get a sense of which design you like best. There are also several color collections to choose from including Vibrant Violet, Quite Peachy, Emerald Stone, Freshwater, Sapphire Shine, Tangerine Summer and so much more. Each print has a fun and unique design like florals, dots, plaid, and stripes just to name a few.


The Color Master Box is a great way to test out new designs without having to buy a full yard or two; with the 10 fabrics included you can mix and match and come up with a vibrant project you'll love forever. Instead of spending too much time trying to decide which fabrics will pair nicely together, Art Gallery Fabrics has done all the hard work for you as each pattern and color collection complement each other fabulously.
Your Recently Viewed Projects