18 of Our Favorite Lattice Quilt Patterns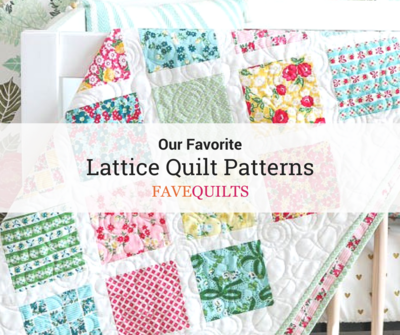 While each specific type of quilt pattern hold its own charm, lattice patterns bring dimensional depth by using a lovely geometric and graphic design that has its own distinct look. Just like lattice windows, a lattice quilt pattern displays a certain old world look while maintaining a modern edge. If you've always been enchanted with lattice quilts but have shied away from creating one of your own, then you're in luck! We've rounded up the very best free lattice quilt patterns that we know you'll love!

From baby quilt patterns to table toppers, we've got all of your lattice quilt needs completely covered. These colorful quilt patterns are perfect for all year round and make excellent homemade gift ideas. These free quilting tutorials and patterns are also a fantastic way to make use of any charm packs you happen to have at home. Get ready to add a touch of elegance to any room in your home with these free lattice quilt tutorials!

If you've never made a lattice quilt before, then don't miss our video from Carolina Moore! Carolina will show you how to make a lattice quilt with this easy square quilt block pattern.
Table of Contents
Baby Lattice Quilt Patterns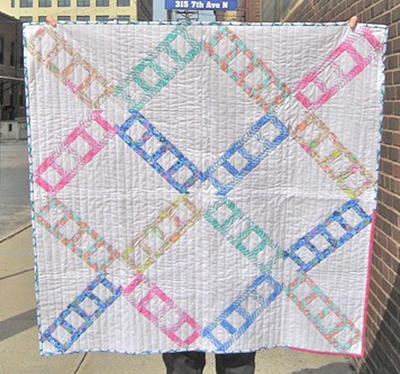 Something about lattice designs always make us think of babies. Give the newborn in your life the best baby shower or first birthday present imaginable with these free lattice quilts for children.

Delicate and colorful, these baby quilt patterns look fantastic in any nursery or child's room. There's definitely room in every quilter's closet for these lovely lattice quilt ideas.

Start with our favorite and create this lovely Ladder Lattice Quilt to add some warmth and brightness to your brand new nursery.
Full-Size Lattice Quilt Patterns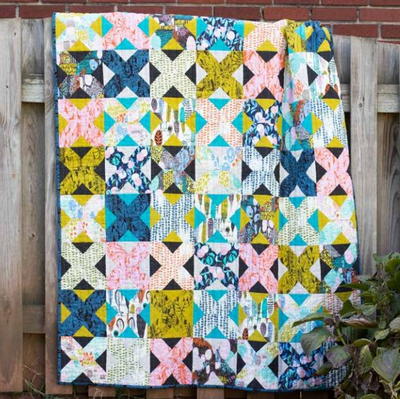 Featuring a variety of seasonal staples and styles and including sizes that range from lap quilts to king-sized quilts, there's a lattice quilt pattern for everyone!

These stunning full-size lattice quilt patterns are sure to make jaws drop wherever you decide to display them. Whether you decide to redesign your bedroom or living room, you won't regret adding one of our top lattice quilts to your home.

Start off with every old lady's favorite lattice design, Grandmother's Trellis Lap Quilt Pattern. This charming quilt is impossible to resist.
Have you ever made a lattice quilt pattern before? Let us know in the comments section!
Your Recently Viewed Projects